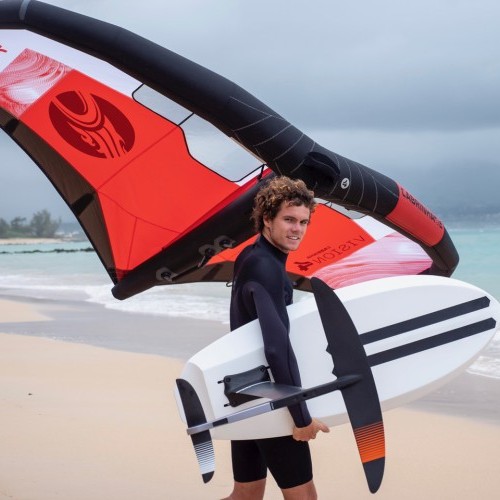 Titouan Galea Joins Cabrinha
Tue 31st Jan, 2023 @ 4:20 pm
Titouan Galea one of the best foilers and wing surfers on the planet has joined Cabrinha. Arguably the biggest news in the industry this year the rider from New Caledonia is known for his incredible videos showcasing the majesty of wing surfing in huge waves. In addition to that, he's been at the top of his game on the GWA world tour too.
The new relationship will see Titouan continue to follow his dreams and goals within the sport, namely chasing the biggest waves on the planet!
We can't wait to see what's next for the young rider and the Cabrinha and Dakine brands.
To view all Cabrinha products, please click here.
Tue 31st Jan, 2023 @ 4:20 pm
Featured in this Post
2,799
United States
56,118
186,941
Comments