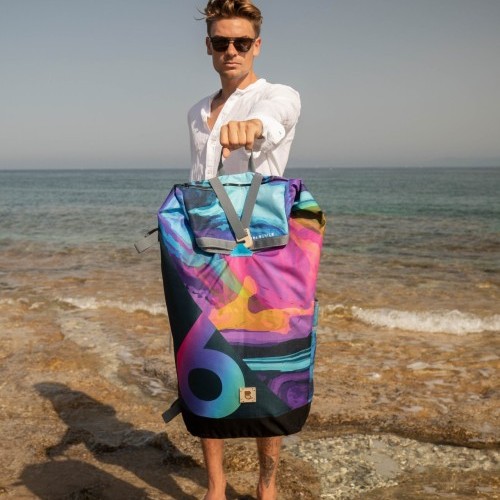 Brainchild Is Reinventing The Way We Think About Production!
Mon 14th Nov, 2022 @ 9:00 am
We're going to have a bit of content coming out over the next month or so, but first up here is the in-depth interview and everything you need to know about Brainchild Production, something you will hear a lot more about in the future. What is it? Well, listen to the podcast and find out, but in a nutshell a totally new sustainable way of creating wings and kites. Based in Europe, Brainchild is headed up by legendary kite designer Ralf Grösel; he's created some of the most popular kites on the market for Duotone and worked at production facilities across the globe. Listen to the podcast; there is a good chance it will blow your mind…
Thinking there had to be a better way, Ralf has combined cutting-edge technologies with new recycled materials and redefined how production is done to create an incredible finished product that gives the watersports industry a real shot at a sustainable future. This isn't CO2 compensation or greenwashing; it's the real deal where every tiny detail has been considered to create a more sustainable product that will change the future of the industry as we know it.
You can also listen to the podcast on Spotify, Apple Podcasts and just about everywhere else.
Check out Brainchild Production online: http://www.brainchild-production.com
Keep up to date in the project and follow them on Instagram
Featured in this Post
Comments