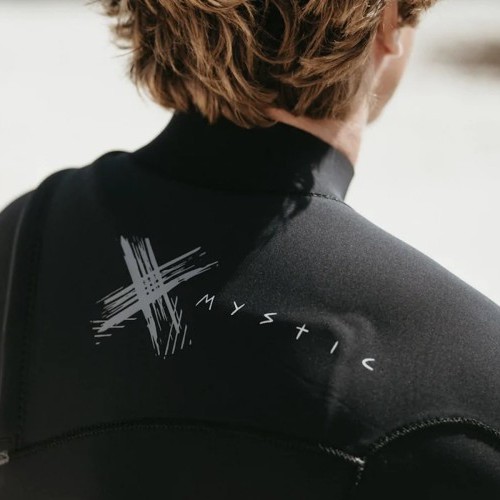 Oswald Smith's Signature Capsule – The Butterfly
Tue 19th Jul, 2022 @ 6:00 pm
Win a Custom Designed Ozone Twin Tip this issue in our FREE subscriber prize draw.
"A signature capsule inspired by the Butterfly Effect – Here's to stirring up madness." – Oswald Smith
THE ONE
Short arm / Zipfree
Aren't we all looking for 'The One'? Finally, we've found her, in the form of a short-arm wetsuit, totally zip-free in dark grey. Besides the stylish design, you'll get our flexible M-Flex 2.0 neoprene, super warm Polar inner lining, and all seams are GBS and covered with Waterproof stretch taping on the inside. It also comes with our new and improved Mesh neoprene back panel to reduce wind chill, 4-way stretch kneepads and Glideskin neck construction for extra comfort.
Features
Waterproof stretch taping (100%): all seams
GBS (Glued Blind Stitch)
Glideskin neck construction
Hex-tech kneepads
Velcro ankle closure straps (included)
Non-slip cuffs
Aquaflush
For more information on THE ONE, please click here.
MAJESTIC OSWALD SMITH
Hardshell waist harness
Oswald Smith loves design; we love Oswald Smith. Easy decision, we gave him free range to come up with a killer design for the already awesome Majestic kite harness. Butterflies, skulls and tremendous back support, What could you want more in a harness?
Features
Bionic Core Frame
Fix Foam
Soft neoprene edges
Battle belt
Flex covers with integrated safety knife pocket
Adaptive leash eye 2.0 included
Suitable for Stealth bar & Acebar
Artist series
For more information on the MAJESTIC OSWALD SMITH, please click here.
To view the full collection, please click here.
Featured in this Post
South Africa
5,757
34,729
65,651
Comments