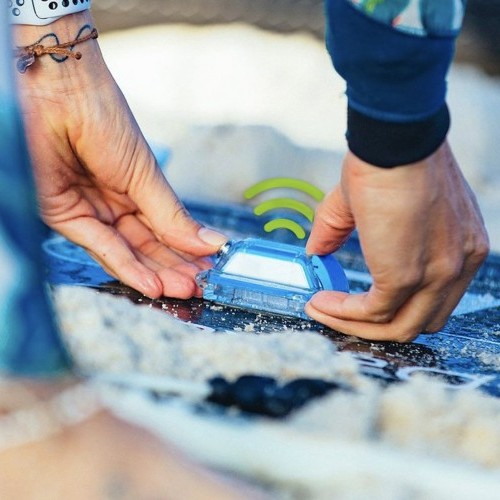 Dive Into WOO PRO
Thu 24th Sep, 2020 @ 9:00 am
Join the #1 Game for Kiteboarders! WOO PRO kicked off this summer on iOS & Android for riders that want more from their WOO. Let's dive into a few of the big features available on PRO!
Jump Analytics for Big Air Jumps
Join PRO, and you will now see Edge Angle, Carve, Carve Velocity, and Jump Graph for every jump. We created these metrics to give you a deeper understanding of your technique and how it contributes to your boosting potential. Watch Leo break down these three key metrics, right here.
Go Even Further with Analytics+ (WOO + GPS)
Want even more? Grab your phone, and you are now able to record GPS stats with every jump – Takeoff Speed, Jump Distance, Jump Trajectory – all while recording a map of where you rode. Jump Distance now has its leaderboard, so be sure to put down a big jump and get your name on the list.
Connect WOO with Garmin Watches
By popular demand, we've developed a new app for WOO on the Garmin ConnectIQ App Store. Grab a Garmin Smartwatch, and you'll have a view of your stats will riding, including jump height right after you land. Check your model is on the Supported Device List and then head to Garmin ConnectIQ to download the app. Here's Leo trying the new App.
Contribute Ideas & Feedback in Crew Room
We've seen some great ideas for what WOO should add next in the Crew Room, a new space for PRO Members to contribute their ideas and feedback. We've updated the Crew Room recently to reflect which ideas have been promoted to Planned, In Progress, and Completed – the most recent of which is Benchmarks for PRO Analytics, being added to this week's app releases on iOS & Android.
We hope you found this update helpful in getting the most out of WOO PRO. PRO is the best way to support WOO this year in our efforts to add more functionality to the platform, so if you haven't joined PRO yet, check it out – we think you'll enjoy it!
As always, join us on Instagram @woosportskite to see highlights from WOO riders around the world. Tag @woosportskite in your stories or posts to get featured!
For more information on WOO Sports, please click here.
Featured in this Post
Comments