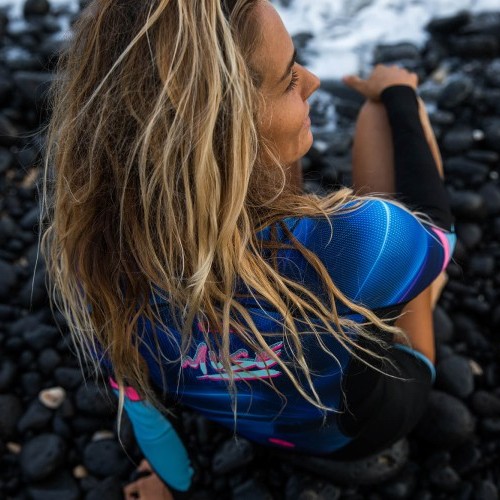 ION – MUSE Capsule Collection 2020
Fri 8th May, 2020 @ 9:30 am
"Our  Muse line is targeted towards all female water athletes that want to make a statement. While the image of women in watersports often relies on looks and not functionality, this line emphasises on features that push confidence on the water. Thoughtful cuts and selected materials care for basic protection in warm climates and provide various levels of coverage depending on the model. All to support all women that want to send it, no matter with a kite, sail or just a surfboard and those to desire to push their limits even further."
Muse Capsule Collection Performing Grace
ION releases the new Muse Capsule collection which includes various summer styles from the neoprene range. Characteristically the models come with a sophisticated design that offers all the features ambitious water women wish for.
The Muse line is targeted towards all female water athletes that want to make a statement. While the image of women in water- sports often relies on looks and not functionality, this line emphasises on features that push confidence on the water. Thoughtful cuts and selected materials care for basic protection in warm climates and provide various levels of coverage depending on the model. All to support all women that want to send it, no matter with a kite, sail or just a surfboard and those to desire to push their limits even further.
Find out more, right here!
Featured in this Post

1,467

127,428
Comments