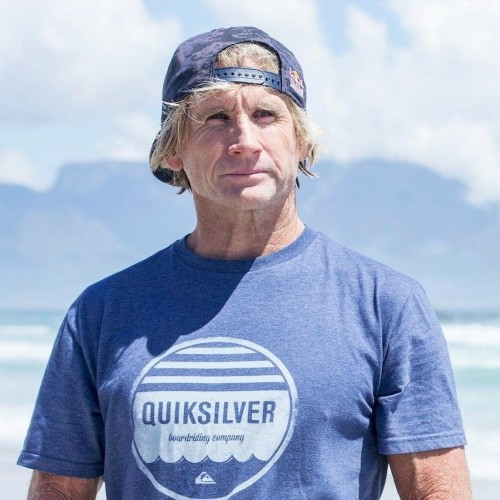 Robby Naish Honored as Inductee to Hawaii Waterman Hall of Fame
Wed 28th Aug, 2019 @ 7:00 pm
Surrounded by family and friends at the famed Outrigger Canoe Club in Waikiki, Robby Naish was inducted into the Hawaii Waterman Hall of Fame. Learning to windsurf as a kid on Kailua Bay on Oahu, Robby has made an incredible career out of his pursuits on the water including 24 world titles in windsurfing and helping to pioneer kiteboarding, stand up paddling, foil surfing and the latest Naish development, the Wing-Surfer. His induction marks another accomplishment in his incredible career.
2019 marks the 10th year for the ceremony, which was founded and organized by the Outrigger Duke Kahanamoku foundation to honour those following in the footsteps of Duke and who have contributed their energy and passion to the ocean. The ceremony also serves as an opportunity for the foundation to raise funds for the children of Hawaii that they give scholarships and grants to.
Every year, a number of athletes are nominated for their contributions to ocean sports by their peers to join the Hawaii Waterman Hall of Fame. Robby joins an elite group of watermen including past inductee's Duke Kahanamoku, Eddie Aikau, Rabbit Kekai and Brian Keaulana.
Those inducted perpetuate Duke's spirit through their love of the water and acts of service for our small island communities. Robby spoke on his appreciation through a social media post stating, "Stoked to be inducted alongside Tracy Phillips Darling and Kai Lenny, joining a long list of Hawaiian watermen and women and raising funds and awareness for the Outrigger Duke Kahanamoku Foundation which provides scholarships to outstanding young athletes here in Hawaii."
For more Naish news, please click here.
Featured in this Post
United States
369,303
214,015
United States
98,602
Comments