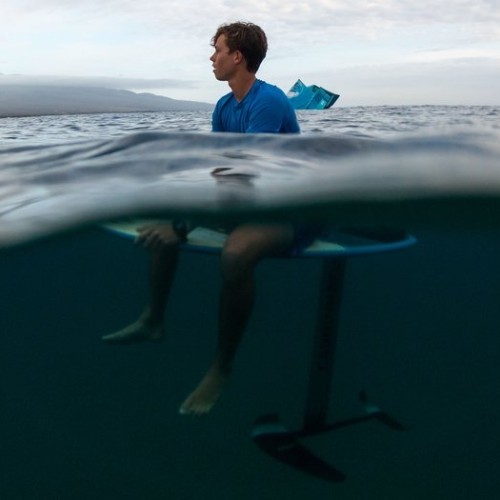 Cabrinha 2019 Collection
Fri 17th Aug, 2018 @ 9:00 am
The all-new Cabrinha 2019 Collection is now live, click here to check it out! Head over for a look at Cabrinha's most proud collection to date. From the brand new MOTO kite to our HI: RISE foil ecosystem, to new surfboard shapes and our eagerly anticipated new H20 footstraps, there is plenty to get you excited and invigorate your kitesurfing experience this year.
Moto
Versatile Freeride Crossover
The all-new MOTO kite is simply one of our highest performing kites to date with a massive range of use. With cutting-edge skills in Freeride, Freesurf, and Foiling, the Moto could simply be the only kite you'll ever need.
Designed for riders who appreciate versatile, predictable kite performance, the Moto kite is a triple threat for any type of riding in a wide range of conditions. It excels in three of the most exciting disciplines the sport has to offer: Freeride, Freesurf, and foilboarding.
The all-new Moto leads us into a new era of performance kitesurfing that smashes all conventional thinking. This versatile Freeride / Crossover kite is light to the touch and provides a precise and linear power delivery. The lighter weight and quick response are made possible with its 3-strut hybrid plan form.
The Moto performs its best in challenging wind conditions. Generous depower tames the gustiest winds and widens its wind range considerably. The Moto's fast turning speed not only puts this kite into a performance category of its own, it enhances the kite's amazing versatility.
For more information about Cabrinha 2019 Moto, please click here.
HI: RISE Hydrofoil Line

The HI: RISE line of foils form the basis of our all-new expanded hydrofoil eco-system. This season we start by offering two new wing sets to cover a large range of riding styles and uses, the HI: RISE SPEED and HI: RISE LIFT.
For more information about Cabrinha 2019 HI: RISE Hydrofoil line, please click here.
H2O
Multi Adjustment Premium Bindings
he All-New H2O is specifically designed for the discerning rider who values a fully customizable fit and uncompromising performance. For those that want style, quality, performance, and craftsmanship.
Designed for outstanding fit and comfort, the H2O offers an unprecedented ergonomic binding interface. The incremental adjustment provides an industry first innovative heel to toe adjustability to conveniently modify the shape, position, and fit of the top strap. In conjunction with the 360° compression strap, it provides a locked feel unlike no other. The comfort and adjustability of the triple density footpad offer the user a choice of two heel density options: a plush and comfortable option or a performance-oriented impact absorbing option.
For more information about Cabrinha 2019 H20 bindings, please click here.
The 2019 Cabrinha Surf Collection
A complete range of surfboards with two new models to advance some of the emerging styles of free surfing. These new models join the core line of power surfboards that is Cabrinha is known for.
For more information about Cabrinha 2019 Surf Collection, please click here.
For more information about Cabrinha 2019 products, please click here.
Featured in this Post
Comments