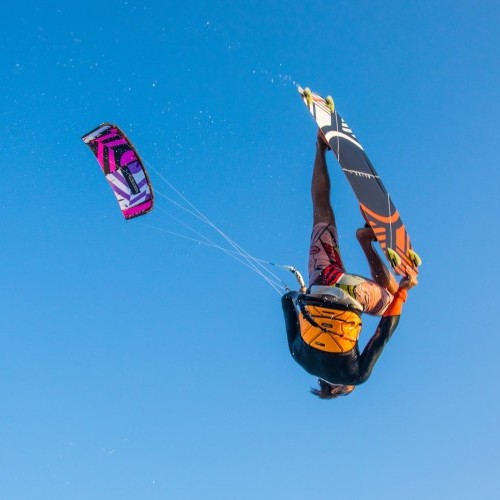 RRD Welcomes Carl Ferreira To The International Kiteboarding Team
Mon 25th Sep, 2017 @ 12:00 am
RRD welcomes Carl Ferreira to the RRD International Kite Team. Get to know Carl by checking out the interview below, provided by RRD , and enjoy the photos by Julien Leleu / Highlight Prod.
– Where did you grow up?
I grew up in Cape Town.
– Tell us more about your background in kitesurfing.
My dad taught me to kite about 7 years ago and since then I've been hooked on the sport. I started off with freestyle as my main focus but a few years down the line I discovered wave kiting and began to put all my focus into waves, even though I do enjoy an occasional freestyle session.
– What other sports do you do?
Most things where I have a board under my feet – Surf, Skateboard, Wakeboard, SUP. Also enjoy a round of golf now and again.
– What is your best result?
1st at the South African Kitesurf Championships
– What is your favorite gear?
The Religion and Maquina is an unbeatable combo for waves, and the Obsessions and 140 Juice for a bit of freestyle!
– What are your favorite spots?
I have my own private wave right in front of my house in Cape Town which is for sure one of my favorites. And then One Eye in Mauritius is definitely one of the best spots to ride!
– What are your goals for 2018?
South African Wave Champs and creating some epic content (videos, photos) at some amazing places around the world.
– How do you see kitesurfing evolve in 10 years?
I think kitesurfing still has a lot of room for growth and I think in 10 it will be huge – maybe as big as surfing. I'm not sure how much more we can improve the equipment as it is so advanced already, but we'll see what happens!
– Thanks Carl! Good luck this year.
Featured in this Post
2,517
21,639
Comments