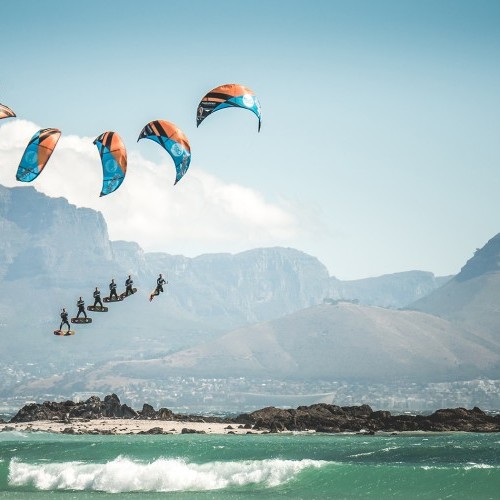 FLYSURFER Announces The New 3.0 Airstyle Clam-Cleat Control Bar
Sun 29th Jan, 2017 @ 3:00 am
FLYSURFER is pleased to announce the release of the new Infinity 3.0 Airstyle Clam-Cleat Control Bar, available now! This 4-line control bar offers a reliable, single frontline safety release and many customizable features. FLYSURFER provides details about their new product, below.
The new FLYSURFER Infinity 3.0 Airstyle Clam-Cleat Control Bar is out now!
It is built for 4-line kite models and offers a Front Line Safety you can depend on. When releasing – via our certified Quick Release 3.0 – all the power is redirected to one single frontline, whereby the kite will flag out easily and rests almost powerless on the surface. The INFINITY 3.0 Airstyle CC Bar contributes highest comfort to your daily session.
Customize the depower line length, bar width and steering lines to your personal needs. The Clam-Cleat Adjuster allows for precise depower adjustment of the flying lines (front to back lines). This gives the user the option to regulate the depower function quick and effortlessly. The integrated swivel function of the QR3.0 untwists the lines smoothly and flawlessly —even after many rotations— by simply powering up the bar. On top we made sure that every part is easily exchangeable.
Featured in this Post
Comments