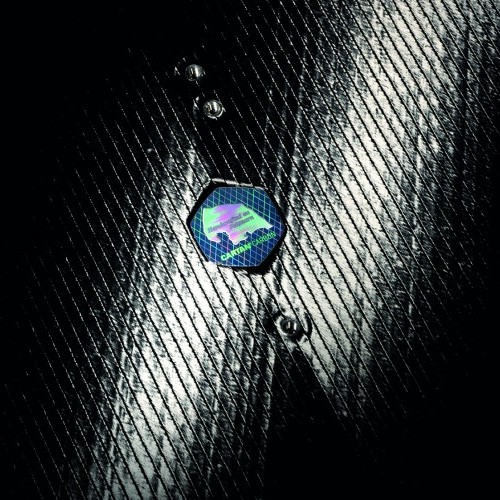 Carved Customs Reveals All New Imperator 6
Sat 27th Aug, 2016 @ 3:00 am
Carved Customs is proud to announce the all-new, sixth edition of the Imperator. Carved Customs specializes in premium, made-to-order, carbon twintips. The Carved philosophy is to build the best boards. Period. Carved Customs has released a new model of the Imperator Lightwind and Ultra straps as well. Learn all about these exciting new products from Carved, below.
The iconic Imperator 6 now features a new hull, improved UV protection, and refined rails. Carved Customs also unleashes a never-done-before, snowboard inspired, binding system with fingertip control.
Since 2001, Carved Customs has been building very special boards. Only those lucky enough to own one will appreciate the craftsmanship and technology embedded in each and every board that leaves the Fehmarn factory. And in those 15 years, the iconic Imperator established its own category in the twintip market: bespoke twintips. A category reserved for ultra- premium, custom made twintips for the discerning buyer. Bernie Hiss, founder, and CEO of Carved Customs comments, "Never compromise. And build the very best boards with the absolute latest technology." Technology that fundamentally changes a board's character like a Cartan® Carbon Unibody does.
Carved Customs' reputation amongst kiteboarders is 15 years in the making. Riders know what the brand stands for. They value the craftsmanship, the rideability, the comfort, and performance of a custom-made board. Some may even view the boards as works of art. "You'd be surprised how many Imperators end up in the living room after a ride," suggests Hiss. Although Carved Customs boards have serious bling factor, Hiss reminds us that "Form always follows function." The company's focus is functional performance improvement through technical innovation, new production methods, and better materials to craft the finest boards on the planet.
Carved Customs' R&D process follows its own path when it comes to releasing new models. Hiss's philosophy is clear, don't release a new board until it's ready. That is, ignore model years and continue building the standard bearer until material performance improvement is proven. "As the iconic Imperator matures, it's becoming more difficult to find meaningful improvement," comments Hiss. Yet, the sixth generation is released at the Fehmarn World Cup event this month. Riders familiar with the brand know this model release is a noteworthy event.
Gen 6: Now with a re-engineered hull; serious UV protection; and same Imperator heart and soul
After four years of R&D, the 6er is released with a virtually full-length hard keel sandwiched between a double concave. Twintip designer, André Tharmann comments, "The new hull works in all conditions delivering a smoother, more controllable, ride. And just wait until you try loading up its edge, this board just wants to go big."
Upon closer inspection, you will notice more new features like the Imperator's tucked under rail which releases water more efficiently thereby reducing drag. A shallow mono concave graces the slightly wider tips and transitions into the double concave. The 6er also retains the highly effective and slightly refined Elliptical Flex Tips.
Ultra pads and straps: Fingertip control "on the fly"
Carved Customs unleashes an ultra premium binding system. Now available for individual purchase, the all new Ultra pads and straps complement any Carved Customs board and other brands too. The Carved Customs binding sets a new benchmark for ease of adjustability and custom fit.
The Ultra pads and straps signature feature is PowerTrim, a fingertip controlled tongue and click-buckle system inspired by proven snowboard binding technology. Not only is the closure system micro adjustable but it also can be used "on the fly". Mid-session strap adjustments are now easier and faster than ever.
The Ultras are engineered for a custom orthotic fit. The pads, for example, are designed with 2 stance positions on the x- axis (board length); 11 stance angle options; and 6 options in the y-axis (board width). There is no other pad/base system that is more adjustable. The straps are equally customizable. The strap tongues (aka Strap Lock Wings) are also adjustable in both x and y-axis without tools. Want to move your straps closer to your toes? No problem, the easy to adjust Strap Lock Wings are easily adjusted by hand. The strap's neoprene and memory foam padding conforms to any foot shape for sneaker- like comfort.
Imperator Custom & Lightwind: Complete relaunch of the entire Imperator range
The Imperator 6 isn't alone. Three all new Imperator Lightwind editions and an Imperator 6 Custom edition join the new 6er. Should you not find your size, Carved Customs will gladly make a very special Imperator Custom for you according to your personal preferences.
Cartan, Unibody & UV Block: Exclusive innovation from Fehmarn
All boards share similar design elements from the phenomenal Imperator 6. They all benefit, for example, from using Cartan® Carbon, our proprietary, tight weave, low resin, 30° biaxial carbon fiber cloth that optimizes board torsion and dynamic longitudinal flex. "Carbon fiber is the most critical component in Carved Customs boards and off-the-shelf carbon fiber does not meet our stringent requirements," explains Hiss, "so we made our own."
The Unibody one-piece carbon layup process molds the low resin, Cartan® Carbon over a CNC milled, Paulownia wood, core. This build method is responsible, in part, for the board's signature feel and comfort.
UV degradation is real and significant. Carved Customs protects your new investment in two ways. Firstly, it applies a top coat with special UV blockers. And secondly, it utilizes a new resin with a UV blocker additive to provide long term sun protection.
The new Imperator 6 Edition and Imperator 6 Lightwind are available immediately through Carved Customs or any authorized CORE retailer. The new Imperator 6 Custom is available through Carved Customs directly.
Imperator 6 Edition sizes:
133x40cm | 135x41cm | 137x42cm | 139×42.5cm | 141x43cm

Imperator 6 Lightwind sizes:
LW 145x44cm | LW 151x45cm | LW 157x49cm
Imperator 6 pricing including G10-Fins, V4A washers/screws and grab handle: EUR 1,249
Imperator 6 Custom , pricing is available upon request.
Carved Ultra with PowerTrim straps and pads pricing: EUR 249
Key Features:
• HANDMADE IN GERMANY: Only the finest material and build quality
• CARTAN® CARBON: Proprietary flex control
• LIGHTWEIGHT: Strength and power without added weight
• UNIBODY: Strong yet flexible build process.
• CENTER KEEL: Cuts through undesirable chop
• DOUBLE CONCAVE: Channels water for more speed and drive
• TUCKED 3D RAILS: The "round rail with a corner" improves drag
• UV GUARD: Doubled UV protection
• 3D WOODCORE: Hand selected, marine grade, Paulownia wood core
• ELLIPTIC FLEX TIP: Optimized tip flex for more control
• RAZOR G10 FINS: Individual custom shapes for each board
Accessories:
• ULTRA PADS & STRAPS: The ultimate in adjustability and comfort
• PROTECTION BAG: Custom-fit protection for your investment
• RAZOR G10 WAKE FINS: 2 sizes. More inspiration.
More info on the new Imperator 6, Imperator 6 LW, Tantrum, and Ultra here:http://www.carvedcustoms.com
Featured in this Post
Comments