Postcard from Dakhla – Morocco from Kirsty Jones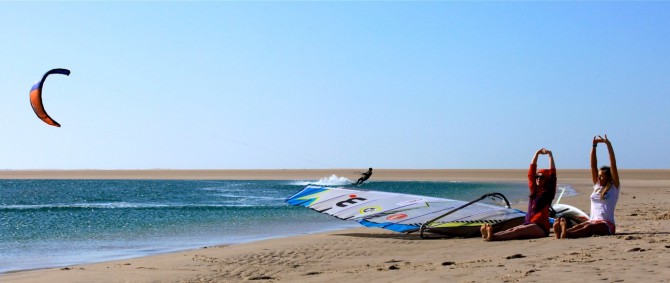 We just received this rather nice virtual postcard from Kirsty Jones in Morocco, it seems she is having a rather wonderful time in Dakhla and wants you to join her on her "KJ Experience Kitesurf and Yoga" week. How could you refuse?
"Everyday the elements and wildlife here in Dakhla offer a very special gift and surprise! The last weeks we've been kiting, windsurfing and swimming with a curious, rare Atlantic Humpback dolphin who is a regular visitor to the bay of Dakhla, as well as the bright pink flamingos, and desert foxes, to name just a few of the special residents here! The combination of flat water, waves, nature and miles of open space on the water, land, and in the sky, make it feel like a natural Disney land. I am now working as an Ambassador and assistant manager here at Club Mistral Ocean Vagabond Dakhla, and running my KJ Experiences courses throughout the year so I hope you will come and visit this special place also!
The next KJ Experience Kitesurf & Yoga course is from June 14th – 21st here in Dakhla so hope you can make it!
Saltwater Blessings from the Atlantic desert 🙂 Kirsty"
Full details at http://www.sportif.travel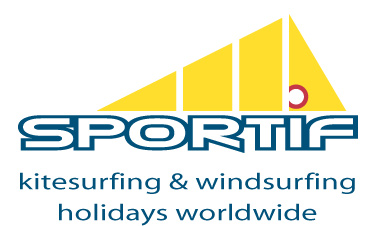 Featured in this Post
9,714
Morocco
Morocco
Comments