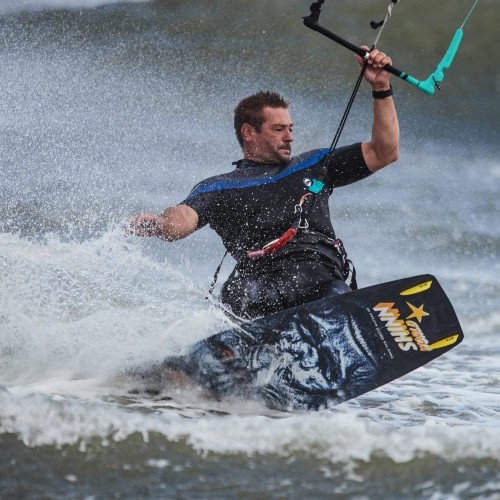 Intriguing Beings Podcast – Episode 08 – Mark Shinn
Features / Mon 5th Nov, 2018 @ 3:00 pm
It's Monday, and that means it is time for the Intriguing Beings Podcast once again! Check out this weeks episode with non-other than Mark Shinn right here! Mark is one of the original kiteboarders, starting the sport back in 1998 and becoming the only competitor to win both the PKRA and KPWT tours as they were known back then. Arguably he was the only true world champion of the time as he held both world titles.
These days he spends his time developing some of the best kiteboards on the planet with an army of fans singing the praises of the products he sells under the Shinn brand. Rou talks to Mark about his passion for developing better kiteboarding equipment and his new found drive for hydrofoils of all shapes and sizes. It's a bit of a tech fest this one so be prepared to learn a thing or two about board development!
Rou has been kiting since the sports inception and has been working as an editor and tester for magazines since 2004. He started IKSURFMAG with his brother in 2006 and has tested hundreds of different kites and travelled all over the world to kitesurf. He's a walking encyclopedia of all things kite and is just as passionate about the sport today as he was when he first started!
Featured in this Post
Comments