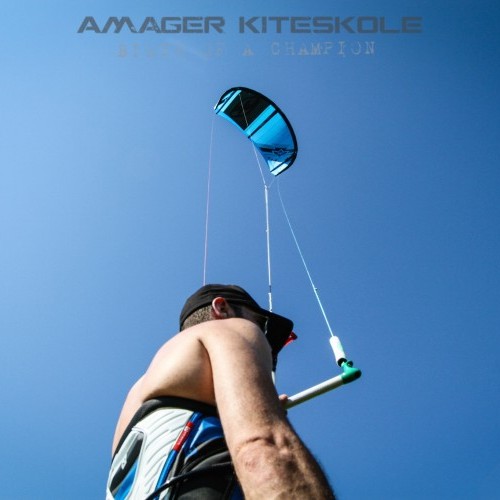 Why Visit?
Copenhagen, Denmark's capital, sits on the coastal islands of Zealand and Amager. It's linked to Malmo in southern Sweden by the Öresund Bridge. There are more than 20 different kite spots within one hour of Copenhagen. Sydvestpynten is the name of the most famous spot and is no more than 20 minutes outside of the city centre by car.
Denmark in the summertime is amazing. It is located on the northern side of Europe which gives us the most amazing long and warm summer evenings. This is where the locals come alive, and will be outside by the parks and the beaches, having barbeques and drinking beers until it gets dark – so you can always count on a crowd by the beach when you go kitesurfing. Copenhagen also has a lot of free events all year round and gives you the perfect combination of great kitesurfing, a lot of events, great food and friendly people.
Wind and Weather
The onshore winds and flat water create an ideal environment to learn or improve your kiteboarding skills. You can ride the whole year, but the Spring, Summer and Fall are the best to go kitesurfing.
Getting Around
The public transportation in Copenhagen is good, and you can reach all main beaches by public transport. If you bring your gear a car would be a better option. Copenhagen has a lot of local car rental opportunities.
Getting There
Flight, train, car, helicopter or submarine. Whatever you feel like! It's very easily accessible.
Food and Drink
Copenhagen is world famous for its Nordic cuisine, and this is where you will find restaurant Noma, voted the world's best restaurant in 2014, and one of 15 Michelin-starred restaurants in town. You will also find plenty of other not as fancy but almost as good and affordable places to eat and drink.
Nightlife
You will have a good time going out in Copenhagen! The city is full of bars, clubs and pubs that are open to the early hours of the morning on the weekends. Compared to other big cities it might have a village-like vibe, and if you are into underground electronic music, you will not be disappointed. Check out the free city and electronic music festival called "Distortion", if you are visiting at the start of the summer.
No Wind?
There are plenty of things to see and do in the city. If you are into freestyle kitesurfing, you will probably want to check out the cable park that you can find 10 minutes by bike outside the city centre. In the centre of Copenhagen, canals are running through the city, and it is a great way to explore the city by kayak or the canal tours.
Internet
We have it, and it's fast. Almost every café and bar around the city has free wifi, and it gives you every opportunity to upload your awesome kitesurf videos and photos.
Accommodation
Plenty of possibilities ranging from cheap and local Airbnb to 5* hotels. Stay in the city centre or by the beach. Whatever you feel like, Copenhagen has it.
Featured


With the island's nickname being 'wind-ridden one', it is no surprise that Keros bay is an idyllic kitesurfing destination during the European summer season. Boasting postcard-worthy beaches, crystal-clear waters, ancient archaeological sites and home to some fantastic wildlife, Limnos Island is a pearl of the Aegean Sea! The island vibes are so chilled here that they are, in fact, artic.…


Peru is a beautiful and safe destination, with the best climate ever, plenty of other activities like yoga, surfing, diving, whale watching, a wide variety of restaurants to try... You will not regret it! Mancora offers a 98% wind statistics, long, perfect waves and endless summer! What more could you ask for! Wind and Weather The windy season is From…


The rugged scenery and unspoilt nature around Lagos and the Costa Vicentina Natural Park are breathtaking. Our region has one of the biggest and best-preserved coastlines in Europe. Some of the most beautiful places are only accessible by water, which makes it extremely exciting to explore this region on top of a SUP board or under a kite. Sandy beaches,…
Tobias is the founder of Amager kitesurfing School which has been operating since 2009 and offering top quality service to students from all over the globe in kitesurfing. Their team of instructors are expert kiteboarders, IKO/KSA Certified and multilingual with over 10 years experience teaching and riding.
Been to Copenhagen? What did you think?
Where are the Best Kitesurfing Beaches in Copenhagen?
When the wind is coming from south-southeast to north-west, we kite on Sydvestpynten which is a flatwater area perfect for beginners. We normally teach 80% of our lessons on this spot. If you don't have a car, you take bus number 33 from the main station. It will take around 40 minutes. You can see the bus schedule on http://www.rejseplanen.dk, type in "sydvestpynten".
Wind: south-southeast to the north-west
Waves: Small
Shorebreak: No
Sylten is another flatwater area that works well in winds from Southwest to Southeast. If you don't have a car, you can take bus number 350. Go to http://www.rejseplanen.dk and write "Søndre Strandvej 50, 2791 Dragør."
Wind: Southwest to Southeast
Waves: No
Shorebreak: No
When is the Best Time to go Kitesurfing in Copenhagen?
The windy months to go kitesurfing in Copenhagen are April, May, June, July, August, September, October
Statistics
Kitesurfing Hotels and Accommodation in Copenhagen
Do you know a good kitesurfing school here? Submit it below.