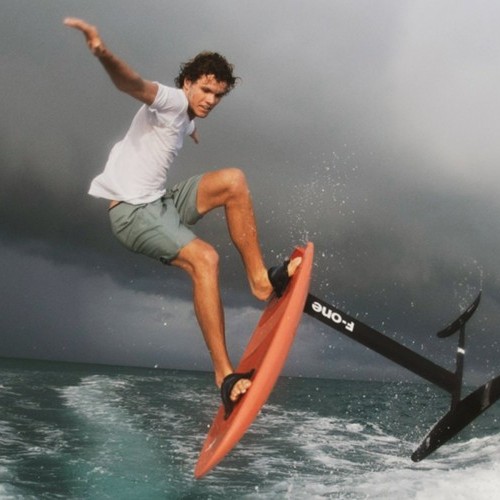 F-ONE New Foil Collection is Out!
Wed 29th Apr, 2020 @ 11:11 am
Discover F-ONE's new foil range, a collection with significant upgrades and novelties in every discipline. The result of technologies and concepts that we have matured over the years, together with a massive investment in designing, testing and refining. No other watersports offer a feeling of freedom like hydrofoiling. Free from the water, flying above the elements, you feel free.
What's new?
Rocket Surf
The Rocket surf range has all you need to make the most of your foil.
Its new volume offers easy take-off and maximum freedom in flight. The board is easily manoeuvrable thanks to its compact shape and narrow tail. The distinctive kick-tail and pronounced double concave provide an easy release, even if the board touches the water while flying.
For more information on F-ONE's Rocket Surf, please click here.
Phantom
"Float like a butterfly, Sting like a bee!"
The foils of the Phantom line are designed to glide effortlessly when pumping or connecting waves and then prove very agile and precise when surfing.
Discover the range, right here.
Gravity
"Fly in full control"
The foils of the Gravity line are designed to provide a solid lift with a smooth take-off and great carving potential.
Discover the range, right here.
Carbon Masts
A true masterpiece of composite craftsmanship and design, the F-ONE Carbon Mast was designed to transform your foiling experience by a significant improvement of the glide and a dramatic weight reduction matched with impressive rigidity.
Discover the range, right here.
Charles Bertrand, F-ONE foil and board designer:
"Undoubtedly a collective achievement, it was also a great personal investment. And it's a special feeling to see such a wide range of products sharing the same design approach and serving so many sports and styles with the experience of foiling as common ground. Our foils have never been so easy, intuitive and rewarding to use. I'm proud of what we've done here."
Discover the whole collection, right here.
Wed 29th Apr, 2020 @ 11:11 am
Featured in this Post

2,352

France
41,384
Comments