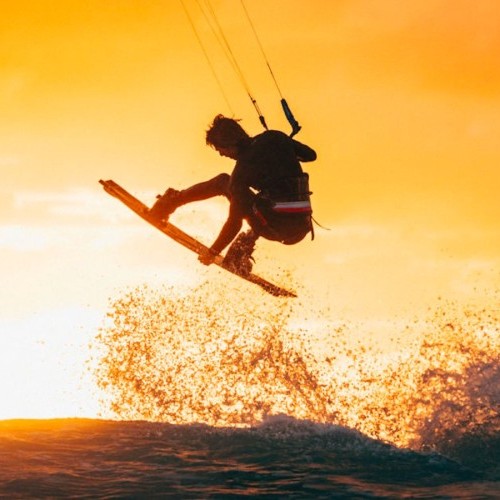 Christophe Tack Joins the Naish Lineup
Thu 20th Feb, 2020 @ 8:00 am
Win a Rival Harness by ION this issue in our FREE subscriber prize draw.
The Naish team is getting bigger and better as the year progresses and they are stoked to share Christophe Tack will be flying Naish kites this year. With the recent additions of Louka Pitot, Helena Brochocka, as well as their next generation of up and coming rippers to the Naish Kiteboarding International team, it is lining up to be a promising year ahead!
Tack continues to build momentum as he heads into 2020 with a recent podium finish at the GKA World Tour in Dakhla, Morocco. The former Freestyle World Champ and this year's Vice World KPL Champion hails from Ostend, Belgium but spends his days between his travels, events, and local kites sessions around his home in Peniche, Portugal.
When asked how he began his love for the sport, Christophe told us: "I'm the youngest kid in the family, and I just wanted to do whatever my big brothers were doing."
Tack and his brothers skateboarded and surfed, but always dreamed of a sport with non-stop action.
"When we saw a kiteboarder pass by while surfing, we knew we had to try it too. A few months later, we were together on the beach with a close friend figuring out how to fly a kite. This was in 2003. No kite schools, no YouTube…it was crazy, looking back!" said Tack.
Things have changed a lot for Tack since then. Nowadays his plans include competing in select GKA freestyle events while releasing new video projects along the way, documenting his training days shredding the kite park and competing in the KPL. Tack recently told the Naish team he is looking forward to working on his wave riding skills and do some demos showcasing the Naish line up on the local beaches.
"Naish Kiteboarding is one of the pioneering kite brands. It helped shape kiteboarding to the sport we love and practice today. It's an honor to ride for a brand with such rich history and I'm looking forward to all the adventures with the new Naish team. Thanks for having me on the team Robby!"
Here's to a great year ahead – Welcome to the Naish Team Christophe!
Featured in this Post
Comments