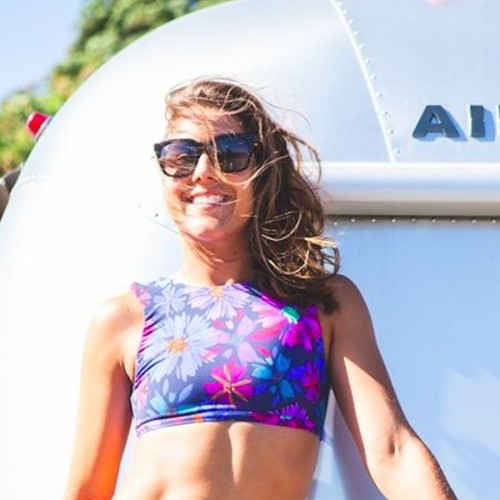 Sensi Graves Bikinis Further Reduces Environmental Impact
Fri 10th Jan, 2020 @ 7:00 am
Sensi Graves Bikinis, designed to withstand the rigours of performance sports like professional kiteboarding announce the release of their 2020 collection, which is entirely produced in the US from recycled fabrics!
The 2020 line from Sensi Graves solves the problem of building a brand for the future–one based on the premise of sustainability, transparency and ethical manufacturing. This collection made entirely from reclaimed fishing nets and recycled plastic bottles.
"Sustainability is at the core of everything we do here at Sensi Graves Bikinis. We love the outdoors and do our best to protect it. But manufacturing is harsh on our planet. Therefore, we've committed to producing our products in the most environmental manner possible, to ensure that not only are we doing more good than harm but that we are also inspiring others to take action." – Sensi Graves
From the outset of the brand launch in 2012, Sensi Graves Bikinis has been committed to sustainability. They produce their swimwear in the US (in Oregon and Los Angeles), donate 1% of sales to environmental initiatives via 1% for the planet (non-profit founded by Patagonia's Yvon Chouinard), off-set all of their carbon, use recycled hang tags and packaging, use compostable hygienic liners and poly bags and more. Committing to using only recycled fabrics from here on out, the brand is hoping to inspire others to follow suit and keep pushing for more and more environmentally friendly products.
"Our belief is that swimwear brands are going to continue to exist, and therefore it is our responsibility to be a swimwear brand that does it right". -Sensi Graves  
The 2020 line, out today features nine tops, nine bottoms, three one-pieces and a legging, in bold, bright colours and custom prints. Buying just one top will keep five plastic bottles out of our oceans and landfills.
Find out more, right here!
Featured in this Post
Comments