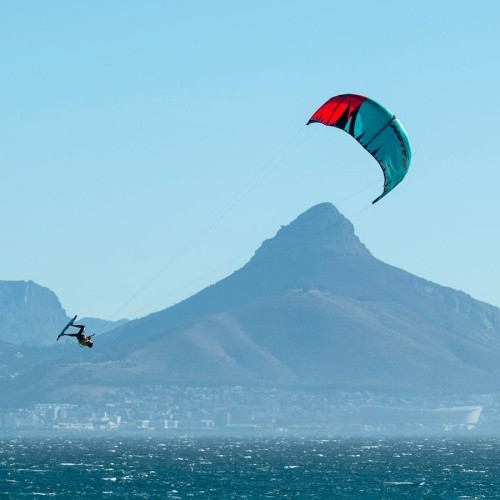 Entries Open For New-Look – Red Bull King of the Air 2020
Sat 7th Sep, 2019 @ 5:00 pm
Exciting format change for 2020 event – The most prestigious big air kiteboarding contest in the world – Red Bull King of the Air – is undergoing a revamp for 2020 and now is your chance to get your entry in.
"All the changes are aimed at giving a wider range of riders – both pro and amateur – a shot at competing," explained Sportive Director, Sergio Cantagalli. "Extreme Big Air Kiteboarding has grown into a fully-fledged discipline globally, which, after seven events, gives us the opportunity to offer something fresh in terms of format," he said.
The new format will see an increased number of participants in the event through a qualification round, and there will be no gender preferences.
Kiteboarders who think they have what it takes to compete in with the world's best aerialists in an extreme air contest are invited to submit a one-minute video of their biggest airs to redbullkingoftheair.com. Entries are open to any riders, male or female, from anywhere in the world.
The deadline for submissions is 15 November 2019. From these, the event committee will select the top 14 clips. These riders will then be invited to the official qualification round.
Four wildcards will join the 14 invitees in a Dingle format (repechage) event. The top six riders from this event will then go on to compete against the six top finishers from 2019 in the Red Bull King of the Air main event at Kite Beach, Cape Town.
"Reducing the Main Fleet from 18 to 12 riders will allow us to concentrate the core part of the event in for a pure-adrenaline, extreme kiteboarding showcase," said Cantagalli.
"This event is unique in that it is in continuous evolution with the input of the riders and the judges it is always our aim at improving it," he added.
According to Cantagalli, the judging panel is looking for video clips featuring big, completed, aerials. "The judges must clearly be able to see the potential of the rider.
Red Bull King of The Air 2020
Event Dates and Contest Window
• 23 Jan: Qualifier's registration day
• 24 – 31 Jan: Qualifying rounds open window
• 31 Jan: Finalist's registration day + opening ceremony
• 01 – 16 Feb: Main event open window (16 days / 3 weekends)
For more information, please click here.
Featured in this Post
58,627
United States
98,602
Austria
47,788,313
Comments