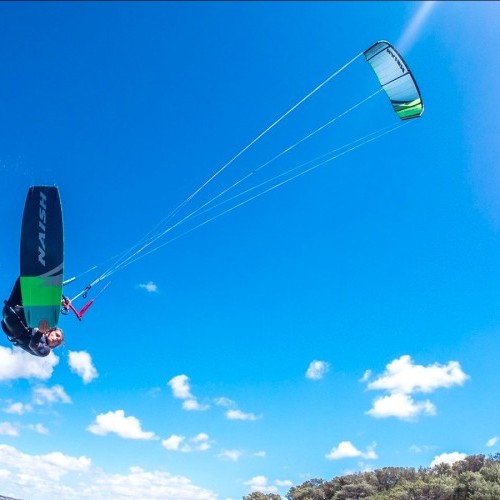 Naish Ushers in a New Era with an Innovative and Unified Product Development Team
Sun 18th Aug, 2019 @ 12:00 am
Robby Naish leads the power-packed, technically advanced design team of Brian Dennis (Lead Engineer/Kite Designer), Alex King (Engineer/Product Designer), Scott Trudon (Naish Brand Manager), Nils Rosenblad (Engineer/Sail & Foil Designer), Michi Schweiger (SUP, Foil and Windsurf Product Manager), and Des Walsh (Kiteboarding Development and Head Tester)
"This energized team brings a wealth of experience and technical knowledge of the Naish brand. Our design philosophy is to establish a much stronger collaborative group effort. This is a big improvement over the past when product development was compartmentalized by sport" stated Robby Naish. "With Brian Dennis as our Head Engineer and Kite Designer, each member of our development team brings their own set of unique skills to the table. Now as a more collaborative group, it is exciting to feel the new ideas, creativity and high energy flowing within the company."
Ivy League graduate Brian Dennis holds degrees from both Brown University and the University of Washington, including a Master's Degree in Mechanical Engineering. With 20 years of experience in Mechanical Design, Engineering, and Product Development, and 15 years of dedication to the sport of kiteboarding, Brian has designed complex sports products for esteemed companies such as K2 and Shimano. Furthermore, he has vast experience in the aerospace, drone and carbon composite industries through his work at Insitu, Flighthouse Engineering, I.C.E., and TerraSpace, which resulted in several U.S. and international patents.
"Naish is the most core brand in the industry, so this is my dream job," stated Brian Dennis. "We have a tight team of product developers who are all expert designers and expert riders. The motivation really gets insane here as we discuss and merge our ideas on product performance and achieving quality. It is such a passionate environment here at Naish…I love it!"
Working alongside Brian is the dynamic new designer Alex King, who holds a degree in Mechanical Engineering from the world-renowned Cal Poly College of Engineering. Alex's in-depth knowledge of SolidWorks CAD design, fabrication, and rapid prototyping, through his time at distinguished aerospace and composite engineering companies such as Wilson Composites Technology, Flighthouse Engineering, and Roost Works, along with his stoke for kiteboarding, make him the perfect fit for the Naish development team.
"I really love what I do and I really love kiteboarding, foiling, windsurfing and SUP products, so when I got the call to join the Naish team, it was a radical feeling," stated Alex King. "Designing, prototyping and testing gear on Maui, with a group of designers who are so committed and creative as they are here at Naish, what more could I ask for? I am beyond stoked to be a part of this team!"
Naish's newest addition is Brand Manager Scott Trudon, who brings valuable industry experience to the Naish team. Scott will be managing team rider interests for all sports, which will bring all of Naish's athletes under one direct set of eyes. This move will aggressively grow team momentum and strengthen the bridge between team, R&D, marketing and public relations.
In addition to his background as a professional windsurfer and skateboarder, Scott currently participates at the highest level in SUP racing, outrigger paddling, surfing and foiling. For almost two decades, he has worked for highly acclaimed brands such as Dakine, Reef Brazil, Maui Jim and Lost Surfboards, in a wide range of roles such as brand management, sales, special events, marketing and product development and brings to Naish his 18 years of experience in the action sports industry.
"My professional life has taken me on a path as fun and as rewarding as my life on the water," stated Scott Trudon. "Throughout the years, Robby Naish has been a friend and someone I have had the world of respect for with all that he has accomplished on the water and in business. To be part of a cutting edge brand like Naish and part of the process of bringing so many great applications to the consumer is an absolutely amazing opportunity!"
To stay up to date with the latest news, video and team updates at Naish Kiteboarding, please click here.
Featured in this Post
214,015
United States
98,602
Comments