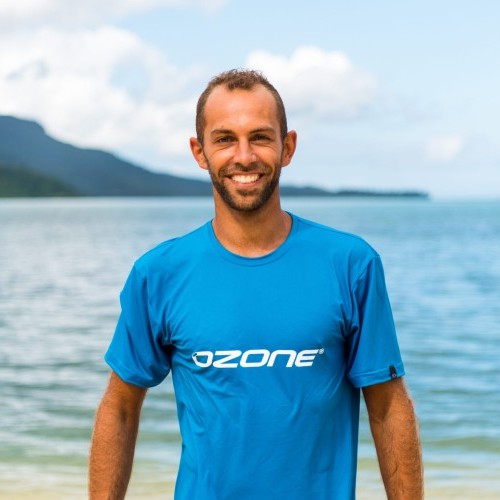 Julien Kerneur Joins Ozone Team
Thu 28th Jun, 2018 @ 9:00 am
Ozone Kites are happy to welcome on board Julien Kerneur to start a new Sales and Marketing drive in France
With years of industry experience, Julien joins the Ozone team to develop a new sales network and strong promotion of our large product range within France. Julien will have the chance to bring his energy and fantastic product knowledge to grow the Ozone brand and deliver our kites to our French shops and customers.
With his experience of the French market and huge passion for kiting shared with his professionalism, Ozone is confident that Julien will be an excellent addition to the expanding international team and a great ambassador for Ozone and the sport.
A very warm and windy welcome to the team Julien!
"I'm really happy to join the Ozone team, I've been competing since 2006, and have ridden the R1V2 in competition. Now it's a new challenge to take over the Ozone promotion in France. There are many things to create, we will be present with demo events from the beginning of the summer in the French spots. I'm super happy to ride the Reo / Enduro for the strapless freestyle, see you around France." – Julien Kerneur
For more information on Ozone Kites, please click here.
Featured in this Post
Comments