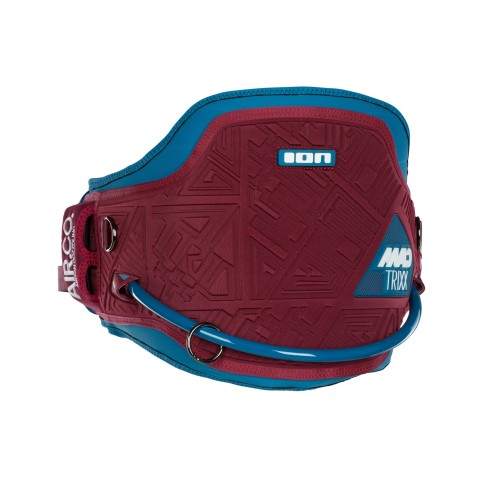 2018 ION MADTRIXX Freestyle/Wave Harness
Sat 14th Oct, 2017 @ 12:00 am
ION and 2017 GKA World Champion Airton Cozzolino are proud to release the 2018 ION MADTRIXX, the Airton pro model freestyle/wave harness. This harness even comes in size super small, so the young rippers can get a harness that fits! Check out the press release from ION below for more info!
The name says it all, look at Airton Cozzolino! The MADTRIXX is well suited to wave riding and freestyle as it provides the high-performance pre-shape, which locks into your waist and prevents friction. Its comfy hyper foam creates an individual anatomic and ergonomic fitting without sucking water. The technical improved Neo Belt provides huge freedom of movement and offers an increased feeling of flex, twist and overall comfort for the best enjoyment of the wave, whilst the Fully Moulded EVA prevents water absorption, but the harness still remains lightweight. This product is also available in size super small so you can gear up your grom as well!
Slic Edge and Split Edge
Thanks to the Slic Edge, which stops the harness from riding up and ensures a great and secure fit, even for the hardest freestyle riders. The Split Edge offers a divided buckle plate, allowing the harness to stay close to your body and to transfer all forces equally.
Lightweight and less water absorption
A high carbon content, reduced materials and the new no-water absorbing hyper foam provide an overall lighter weight, even when wet.
Reduced Side Cut
In order to enable fantastic freedom of movement and the elimination of pressure points, ION developed a newly revised Side Cut for a slimmer outline.
Turn your dreams into a riding reality!
For the full product range and all other inquiries please check ion-products.com.
Featured in this Post

Italy
43,493

126,959
Comments