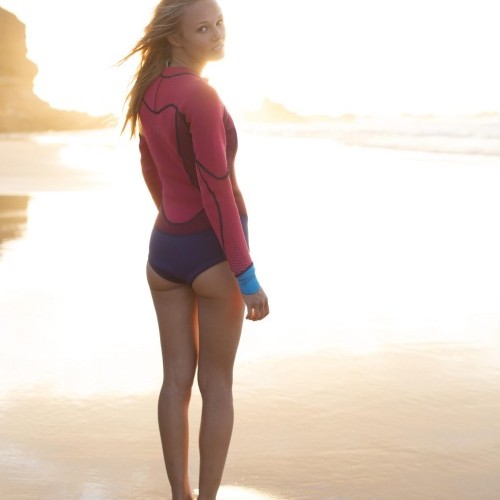 ION Muse Series 2017
Sat 22nd Apr, 2017 @ 12:00 am
It's time to hide the winter wetsuit, and get ready for warm, summer days! Ladies, ION has you covered for summer with their functional and fun to wear MUSE line, shorty wetsuits in fun colors and a variety of cuts. Continue reading to find out more, from ION.
Temperatures are rising ladies and we'Äėve got a smoking hot surprise for you! Introducing our cute collection of shorties and leggings featuring a wider a selection of styles that combine sophistication with a little bit of cheekiness. Choose from three women specific designs to complement your style, and check out the innovative zip less option. The MUSE is a must-have for any water babe'Äės action-packed outings!
This super stretchy summer suit is made for every water sport when full freedom of movement is needed. The MUSE Hot Shorty LS 2.0 DL gives you a little bit of extra warmth while protecting your upper body from heavy UV radiation and gives your legs a nice tan without disruptive tan lines. The half zip at the front allows you to control the inside heat. By the way: The darkened sides of this feminine suit will flatter your figure.
The MUSE Shorty SS 2.5 DL is your choice for the summer! Short arms, short legs and the super stretchy neoprene offer you the maximum freedom of movement and a comfortable feeling in the water. It's very easy to get in so you don'Äôt lose precious time in the water. Enjoy your summer sessions!
The MUSE Long Pants 2.5 DL is perfect for the days you are not sure if it is warm enough to go for a quick bikini surf. It keeps your legs warm, especially when sitting on your board and waiting for the next set. The pants are versatile, that'Äôs why they'Äėre very popular for any water sport.
KEY FEATURES
Super Flex: Great overall range of movement, especially in the arms and legs
Colours: Two ION-esque colour combinations
Protection: Combat harmful UV rays and cooler days
ion-products.com/water/muse-2017/
Featured in this Post
Comments