Do You Want To Be A Pro Kiter?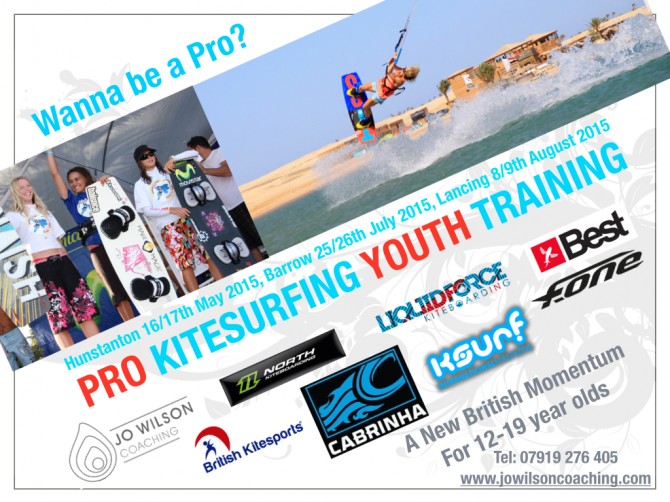 Legendary kitesurfer and coach, Jo Wilson is getting involved with helping the youth of our kitesurfing scene in the UK. The courses will be aimed at helping younger riders achieve their goals of becoming a pro rider. The weekends will involve coaching not just on the water but off it too, after all there is a lot more to making it as a pro in this industry than just being a good rider. The course will focus on coaching, injury prevention and the mental mindset of being a winner!!
The camps run over 3 weekends in May, July and August 2015.
With support throughout the industry from Cabrinha, North, Liquid Force, Best and F One as well as support from ourselves here at IKSURFMAG and the BKSA these camps will help you reach your full potential!
To take part visit THIS LINK to find out more information and contact Jo directly listing your current ability and previous kitesurfing experience. Be quick as there are limited spaces available for 2015!
http://www.jowilsoncoaching.com
Featured in this Post
Comments