Gisela Pulido is the New PKRA Freestyle World Champion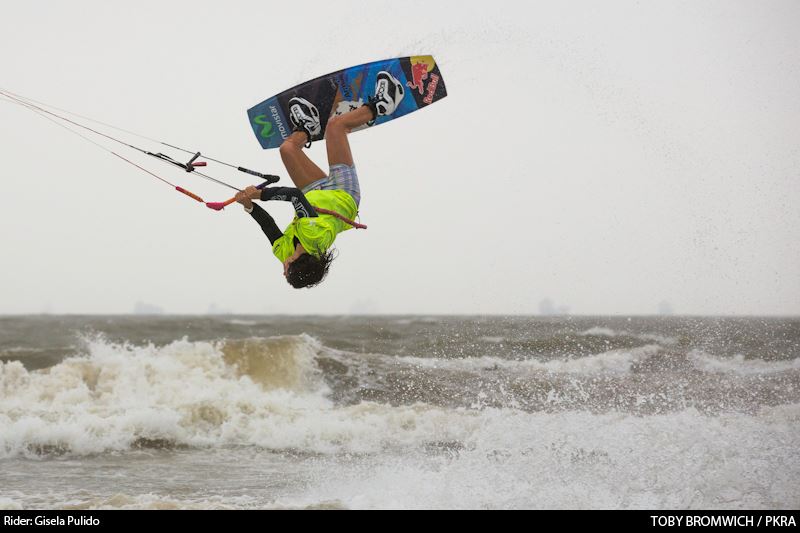 Gisela Pulido wins the PKRA International Kitesurf Festival in Hainan and regains the PKRA Freestyle world title. Alex Pastor came back from his third place finish in the single to win the event and show why he is the new world champion. The conditions were quite challenging with strong onshore wind and waves. Alberto Rondina landed a spectacular Moby Dick 5 in one of his heats and many great double handle passes and beautifully executed tricks were landed throughout the day. Now that the two world champions have been decided the riders will meet tomorrow for an expression session.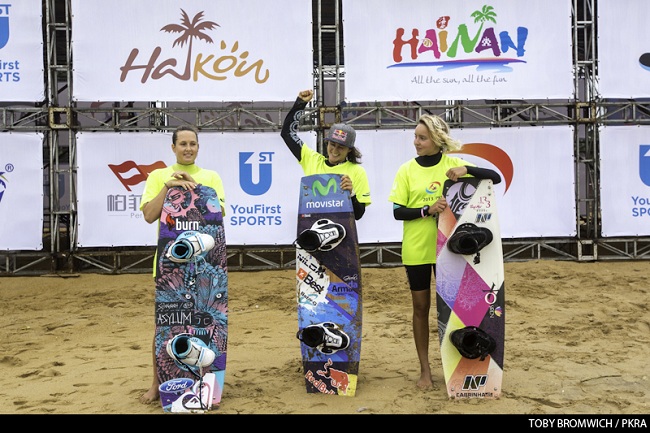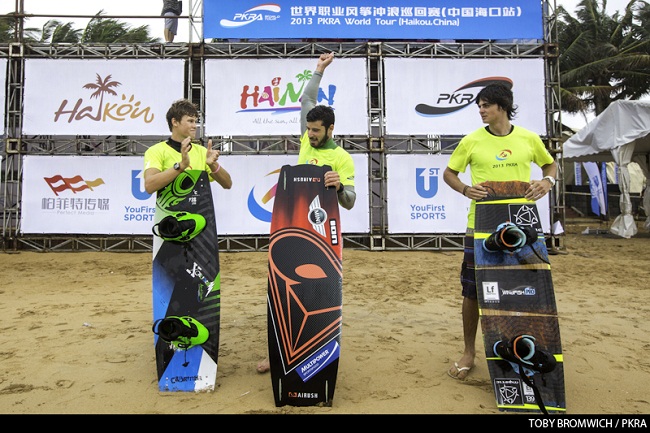 The double elimination gives the opportunity for riders who did not do well in the single elimination to come back. Aaron Hadlow and Alex Pastor arethe two riders who took advantage of this by moving up many heats. Alex Pastor defeated Liam Whaley twice to win the Event. Hadlow defeated Sebastien Garat, Alberto Rondina and Reno Romeu before being stopped by Marc Jacobs. Alex Pastor defeated Marc Jacobs, Christophe Tack and Liam twice. The heat between Jacobs and Pastor was extremely close and the final came down to just .19 between Pastor and Whaley. Liam had a great BJ5 and double Hinterberger mobe, but needed one more trick to claim his first title. Many unbelievable tricks were landed throughout the day, but Alex and Marc clearly had the most power.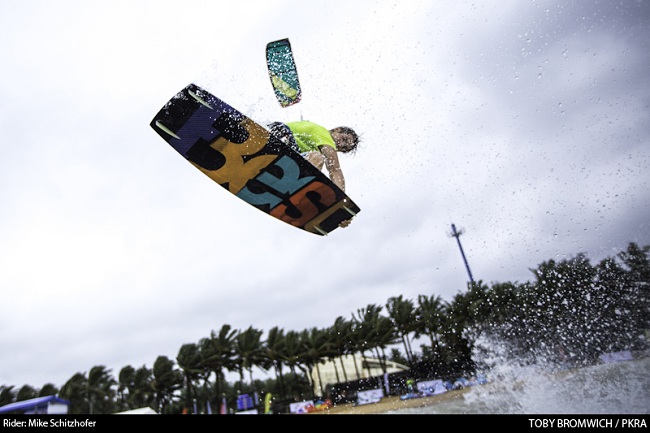 On the women's side no changes took place in the rankings, Paula Novotna tried to beat Annabel Van Westerop but failed to do so for the second consecutive day. The battle for the final was the classic battle between Pulido versus Winkoska. Their first heat was canceled due to a drop in the wind but second one had perfect conditions. Gisela came out fire with a 313, Blind judge, Back Mobe, S-mobe and 315 and never gave the opportunity for Karolina to get the lead. This victory allowed Gisela to regain the world title from Karolina who was the 2012.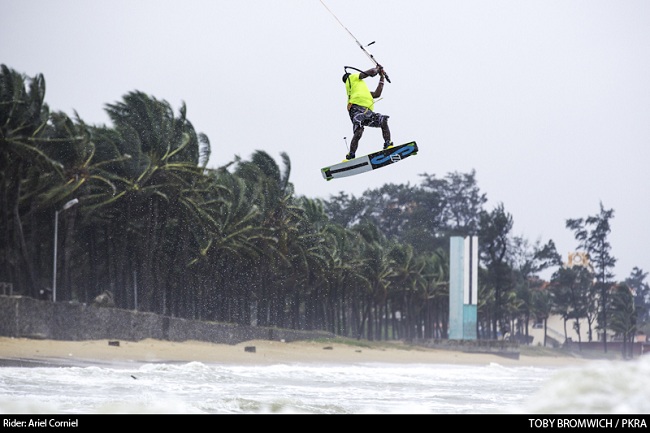 "This year I really enjoyed kiting on the tour, I did not feel the pressure to win every event; I really just wanted to kite better because it is my passion and what I love to do." – Gisela Pulido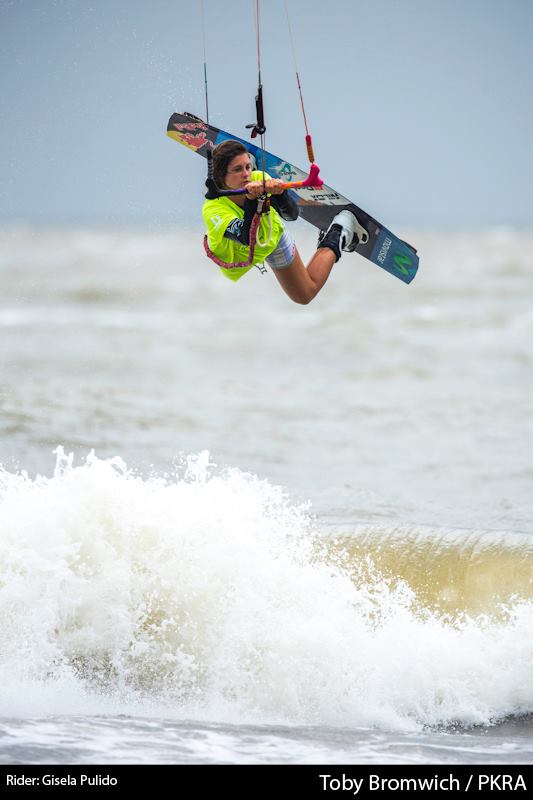 The past two events have clearly shown a changing of the guards with Liam Whaley and Christopher Tack proving to be the next generation of riders.
The island of Hainan, China really delivered some great conditions to hold a PKRA world tour event and a new champion was crowned on the Island. Tomorrow will be much more relax day for the riders with an expression session and the closing ceremony. Congratulations to Gisela Pulido and Alex Pastor for winning the PKRA Hainan and being the 2013 World Champions. Check out the Live page for the full ladder and scores.


Featured in this Post
Comments