Clem Bonzom is a smoking hot rider from France who has been making a few waves on the PKRA this year, she recently signed for North Kiteboarding and we reckon she deserves a little bit of attention! We had a chat with Clem to find out how she has been getting on this year and also how to impress her if your a guy, which is obviously the most important question!
Age: 29
Lives: South of France, Montpellier
Loves: Windy days, funny jokes, smiling people!
Hates: Competing early in the morning, put a wet wetsuit,
How long have you been kiting Clem?
It's gone so fast since I started, it is hard to keep track! I would say about 5 years now!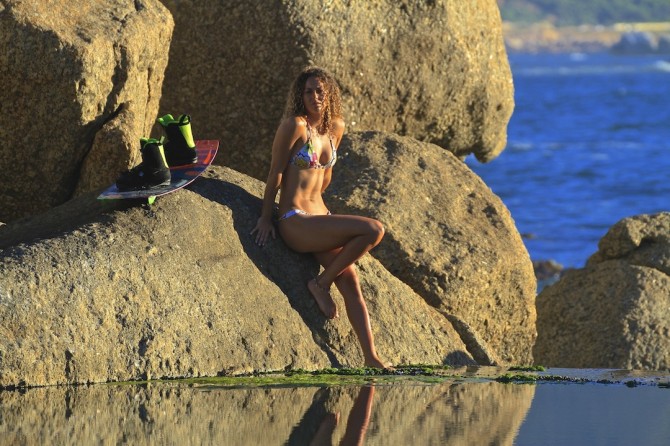 How did you get into it, did you do any other sports before hand?
I grew up in front of the sea, so I was naturally attracted to water sports. I started sailing around 7, and then I learnt surfing, windsurfing and finally kiting. I also did some 'normal' sports like volley ball… But definitely the sea is my element!
What's the scene like in France where you live?
I live in Montpellier, in the South of France. Kitesurfing is really popular there. A lot of spots are totally crowded, most of the brands set up here cause it's one of the best place for the French kite industry (like F-One, Takoon, Zeeko… But also kite magazines: Stance, Kitesurf. Many pro riders come from this place as well (Sebastien Garat, Alex Caizergues, Charlotte Consorti…), indeed we have wind almost the whole year, and temperatures are quite ok. So I would say this is the best place to be, in France, if you are a kitesurfer.
Do you normally try and escape the winter, where do you go?
Yes, since my sponsors have started supporting me I have always tried to go away during the winter in order to improve my level within the sport. Somewhere warm and windy allows me to progress much faster than if I stayed at home.
One of my favourite spots is Brazil; it's such an amazing place to train in freestyle. And, for the second time, I went to Cape Town this winter, it definitely the place to be in the winter, even though the conditions are pretty harsh!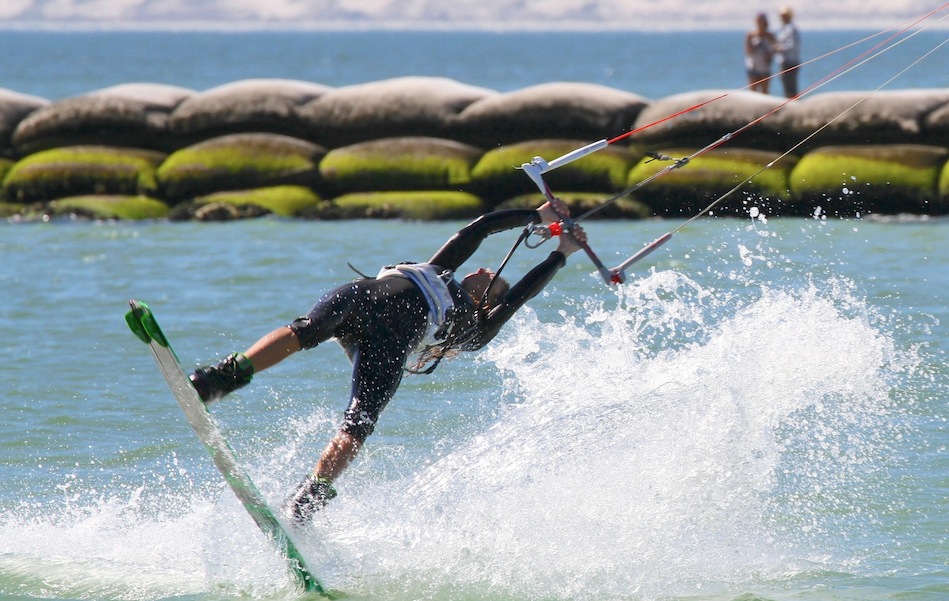 How long have you been riding with North, what do you like best about their gear?
I'm kiting with North since January 2012. Nowadays, almost all the kite brands are doing really good stuff, for all rider levels. But, for me North is really pushing the high quality high-end equipment. Strong, stylish, high performance, safe, comfortable and easy to ride… I really enjoy riding with this brand!
How was your trip to Cape Town, did you get much wind and see the penguins?
Unfortunately during my 3 weeks in Cape Town I only had 8 windy days, in France we call this 'black cat'… So I didn't really get to train much there but I had the luck to test some of the North prototypes (kites and boards) for 2014. That's really interesting to take part in these tests and give your point of view about the coming gear…
As for the penguins, no, I only met some nice seals, which are, by the way, pretty insane surfers (the bad thing is they don't know priority rules!)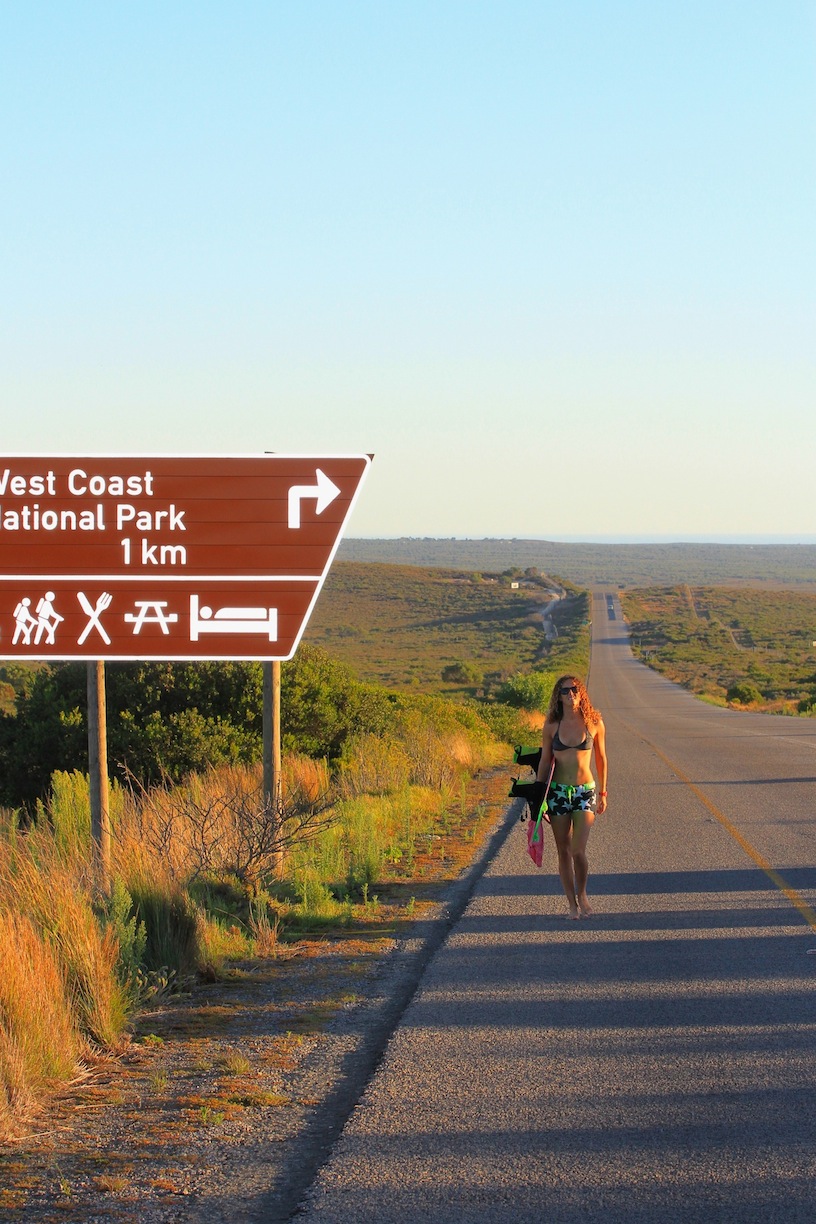 What are you plans for this year?
This year will be a busy year! I plan to compete on several stops of the PKRA (Morocco, France, Sicily, Fuerteventura, Egypt…), on the KTE as well, and maybe join some sliders events.
I want also doing videos, photo shoots, girl's camps and training… In other words it will be another crazy year with the feet in the boots!
If a guy wanted to impress you, what would be the best thing for him to do?
Big muscles and smile like Youri! No, I'm kidding, I don't know, there's million way to seduce a girl… I think make me laugh is a good option!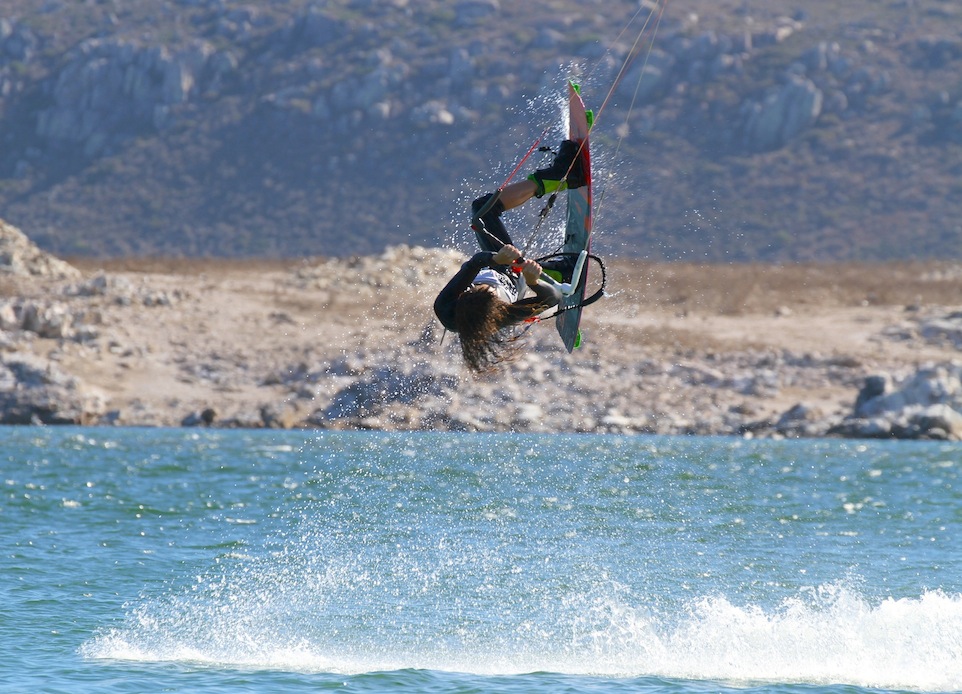 Best kitesurfing memory?
When I ended up at the 3rd place at the PKRA in Brazil, during my first competition. Actually, in my mind, it's more like a crazy dream than a memory!
And the worst?
A bad crash in Greece, I took my board into my face; Broke 1 tooth, my nose, cut my lip (4 stitches without anaesthetic), blood everywhere, people screaming on the beach, but I survived!
Have you got any tips for keeping your bikini on during wipeouts for the girls out there?
Ahaha, that happened to me several times and it's not really easy to find a solution!
First I would say, don't crash too close to the beach, especially if there are some people watching you. Then, stay deep in the water (like if something is wrong with your boots or whatever) in order to fix discreetly your bikini!
But, actually, the best way is to use bikini for shooting sessions and wear a board shorts for training tricks!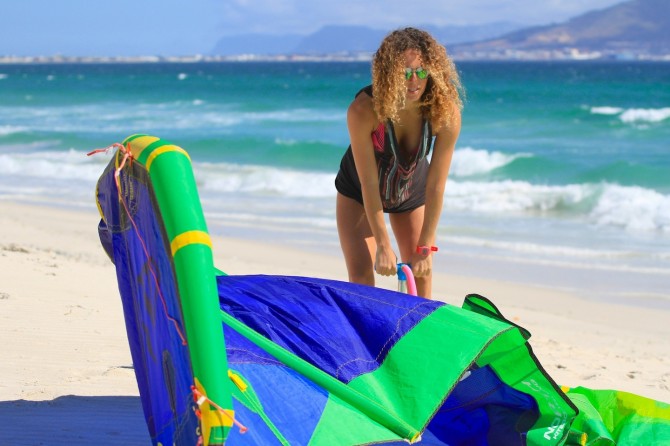 Quick Fire Round:
McDonalds or salad? Salad in summer, McDonalds after a party!
Flat water or waves? I would say… FLAT FLAT FLAT!
Party or chill out? Depends on my mood… Chill out before goods session, party after the competition.
Meat or vegetables? Chocolate cake!
Guitars or synths? Still depends on my mood… It takes all sorts to make a world!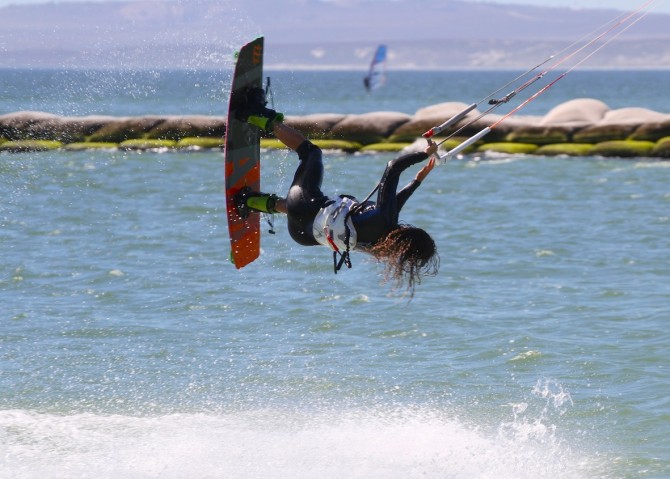 Thanks Clem for taking the time!
Check Clem's Website HERE
Featured in this Post
Comments