Pastor and Winkowska win PKRA Dakhla 2013
With a perfect forecast for saturday we decide to finish the double elimination. The wind was slow building and we had to wait late in the afternoon to get the competition going. When we got underway the winds were around 15-20 knots, slightly gusty but still very good. Youri Zoon from the beginning made a good run for the podium but was stopped by Marc Jacobs, and then Alex Pastor defended his singles title to win the first title of the year. On the women's side Paulo Novotna defeated Van Westerop and Jungo to make a run at the podium but Kajiya, stopped her run. Gisela maintained her second spot and won one final, but Karolina was to strong and won her fourth consecutive event.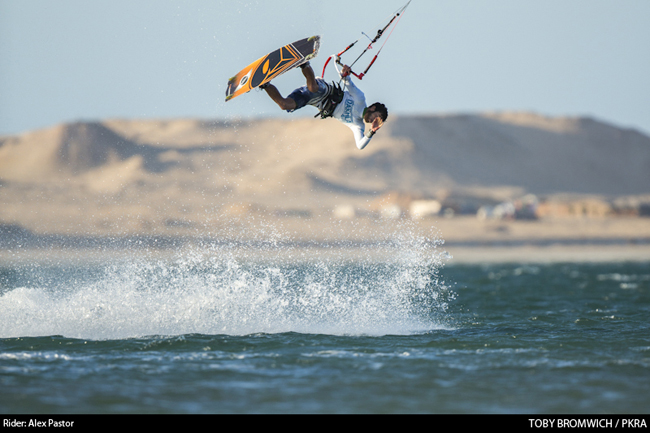 Youri had a 38.78 heat total and a 317 that scored an 8.67 out of 10, Karolina had a 6.97 and the highest heat total of the event from the girls.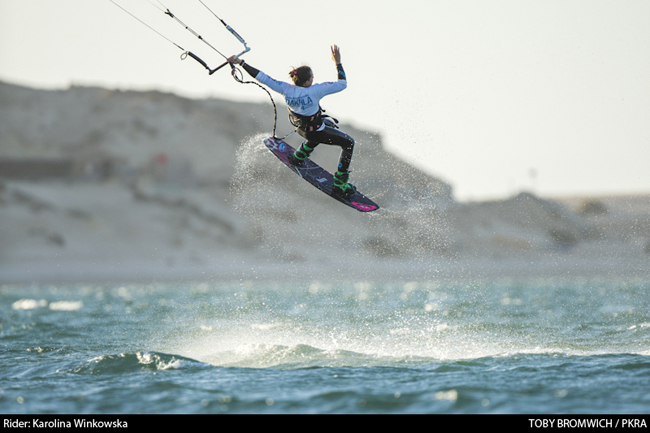 The day started with men's third round of the double elimantion. Whaley came out on fire and landed a big back mobe and other powered moves to get the win over Hutter who landed some stylish tricks but lacked consistency. The Langeree vs Da Silva has some controversy when the judges missed a critical trick of Eudazio and the head judge decided to ru-run the heat to give both riders the chance to win with a full trick count and Da Silva took the win. The next heat Rodwald was going big against Corniel and won. The final heat of the round Youri came out and dominated landing a blind judge five and 317.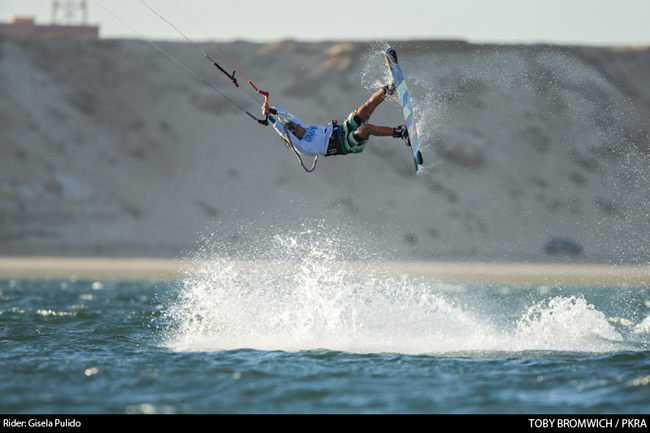 The Next round Liam was very consistent in the gusty winds and took down the Brazilian Da silva. Youri Zoon kept his run going by taking down Mario. The next round Youri beat Liam with a big blind judge 5 that scored a 7.93 and a 7.50 KGB. Then Jaspan had to defend his spot against the world champion, Jaspan had a very good Slim chance and scored consistently in the lower 6 range but could not match Youri's front mobe and blind judge 5 again. By this time Youri had done four heats and had to face Romeu who has been kiting very well this event. Youri landed a massive 317 with an 8.33 and three other scores in the mid 7's to defeat Reno whose best move was an S-bend 3 with 7.07.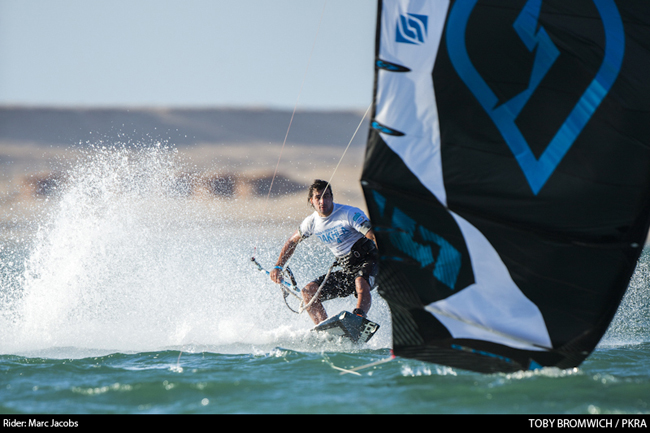 The next heat was between Marc Jacobs from New Zealand and Zoon. Zoon was starting to fatigue and Marc was right on with a KGB(7.57), a front blind mobe(8.17) and an S3(7.47). Youri landed a 317 that scored an 8.4 and then lost in a heat total of 36.26 to 36.34. It was a very close heat, Youri had a run and made it back to podium. The final heat of the day was between Jacobs and Pastor who was defending his victory in the single elimination. Pastor was on right from the start and dominated the whole heat with 5 scores about 7 and a total of 37.44.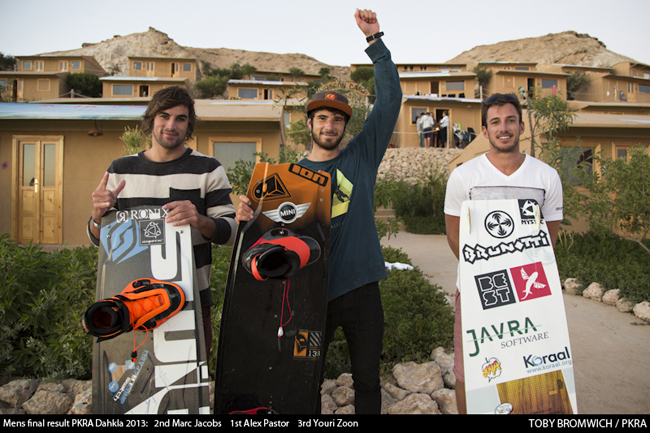 The women's double started with a Switala vs Van Westerop heat where the Aruban showed more technical passes and advanced to the next round. Then Novotna defeated Bonzom with some powerful handle passes. The match up of Van Westerop and Novotna was a contrast of style. Novotna was going for explosive handle passes while Van Westerop was going for a more fluid execution. Novotna got the win then faced Bruna Kajiya. Bruna got a 6.77 for a KGB and 6.03 for a slim chance and victory to go against Pulido. Pulido was right on from the start sticking three big moves a slim, an S3 and front blind (6.77). Kajiya had some strong moves and a big S3 but it was not enough to move on.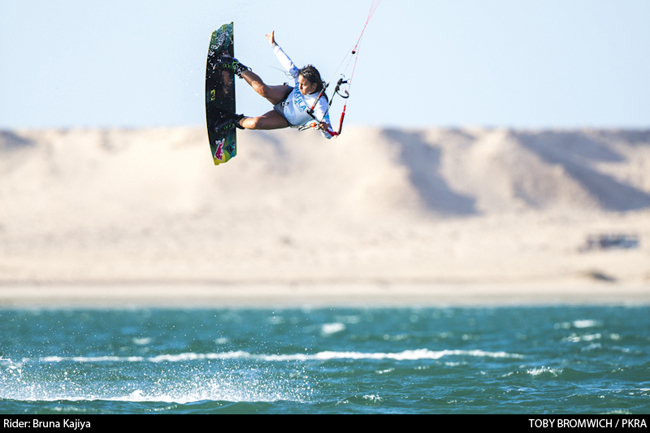 In the first final between Winkowska and Pulido both girls were kiting extremely well going for very powerful tricks. Gisela landed a loop 3, a 313 and blind judge, Karolina was getting her tricks in, but her execution was not on. After Gisela won the first final another heat had to run. The second final Karolina was back to her form, landing many great tricks: BJ3 6.17, Slim 6.57 and a KGB of 6.97. Gisela had a good 315 for 6.37 and Slim 6.47, but it was not enough. Karolina won her fourth consecutive event.
Great day of competition with some amazing riding for both men and women, check out the video's, pictures and results on http://www.prokitetour.com
Results Men:
1. Alex Pastor
2. Marc Jacobs
3. Youri Zoon
4. Reno Romeu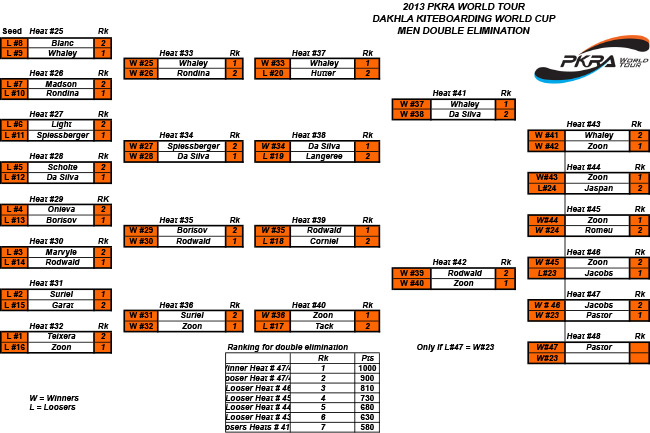 Results Women:
1. Karolina Winkowska
2. Gisela Pulido
3. Bruna Kajiya
4. Paula Novotna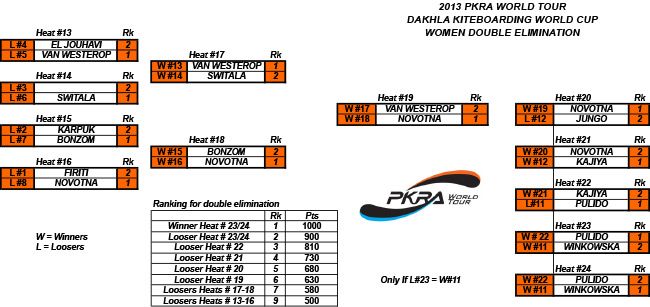 Featured in this Post
Comments