Mainstream coverage for Kitesurfing!
UK TV Channel "Channel 5" (thats right we only have a few channels over here in the UK) will be featuring Lewis Crathern in thier new series depicting the world's greatest daredevils. It's no surprise that Lewis gets a shout out in the show for his awesome leap over Brighton Pier last year (don't try that at home kids). The show will be aired on Thursday the 26th of January at 8pm on Channel 5 details of the show can be found HERE.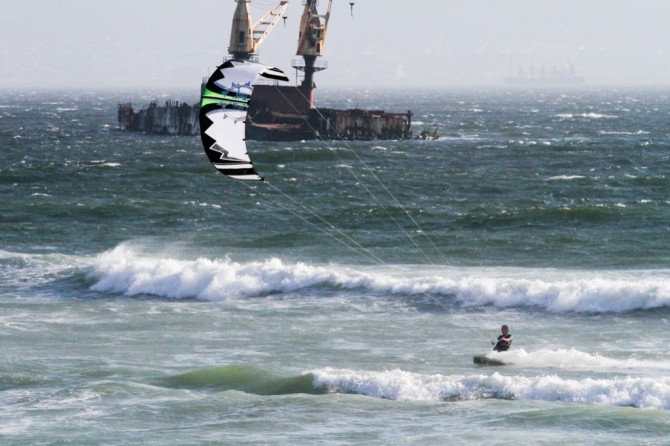 The show will be available on Catch Up and alson on Demand 5 and Lewis has said he will be recording the show and putting it up on his YouTube channel as well so if you do miss it there is a good chance we will link to it on here. Well done to Lewis for pushing the sport to the public even further! Currently he is getting a suntan in South Africa and we would like to wish him all the best with his winter training.

Thursday 26th January, Channel 5, be there or be square…
Tue 24th Jan, 2012 @ 3:44 pm
Featured in this Post
Comments