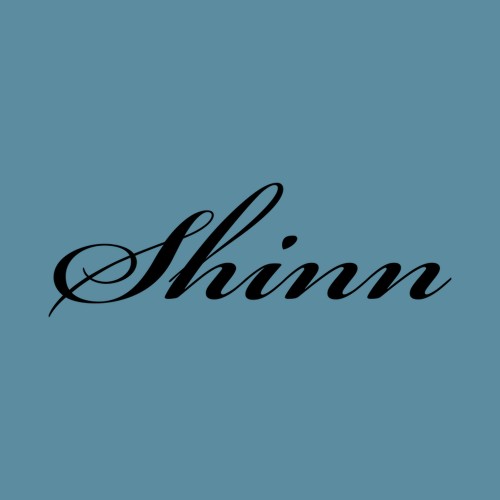 In Focus: Shinn 2017 Product Overview: Part One
Features / Tue 22nd Nov, 2016 @ 1:30 pm
Shinn, Mark Shinn has been on the kiteboarding scene since 1999. He's got world titles under his belt and a shed ton of kiteboarding knowledge. Mark got stuck into designing his own boards, this passion has shaped his own brand Shinn Kiteboarding, as we know it. For those that have been on a deserted island for eternity Shinn make a variety of high end kite boards. Some of Shinn's classic models are the ADHD and Monk. Theres something for everyone and their boards are made in Europe.
For 2017 we see some new models as well as refined classics. In part one of the Shinn product overview we will take a look at the first batch of new releases, The ADHD sunset, Ronson, Monk Gold and Monkette Gold.
ADHD Sunset
A familiar name it may be but the 2017 ADHD is an all new creation and this time, more than ever, this is a riders board. We took a step back and tried to identify the key features of a high performance freestyle machine, creating innovative solutions when needed and relying on proven technology where it matters most. The vertical entry of our new Split Concave offers more edge grip when using smaller fins, increases the stiffness through the centre of the board and works to split the water on landing leading to much softer re-entries.
The Double Stepped Tips not only re-direct water as it exists the boards reducing drag but also increases the rocker in the centre of the deck. This rail to rail variable rocker provides a board that has fantastic upwind ability and light wind drive and yet retains the aggressive POP wake style riders are looking for. Stiff enough to perform and yet comfortable enough to enjoy riding in "less than ideal" conditions the all new ADHD Sunset has a proven competition heritage and is a treat for the aspiring freestyler and wakestyle aficionado alike.
Ronson
It's time for something completely different, it's time for a new genre of board and Ronson is leading the way. Never before have we created a deck with so much confidence and so much prowess. Utilizing all the technology at our disposal Ronson bridges the gap between Freeride and Freestyle in a way we could only dream of a year or two ago.
What changed you may ask? Our all new Split Concave/Double Stepped Rails.. that's what. These innovations allowed us to completely overhaul the flex profile of the board giving an inspired POP whilst maintaining the comfort and control needed for high speed boosting. Of course what goes up must come down and all that performance means nothing if you can't stick the landing but Ronson slips (not slaps) back into the water -the Split Concave parting the surface and the Constant Curve rocker ensuring the tips will never catch.
Enduro/Freestyle call it what you will, just know that you'll never have the wrong board under your feet when you choose Ronson.
Monk Gold
The practice of kiteboarding without restraint in all wind and water conditions with a playful, dynamic and even aggressive manner, can often be accompanied by uncontrollable laughter and enjoyment." He's not back because he never went away but say hello to the all new 7th generation Monk.
Full wood core, constant curve rocker and progressive concave combined with our proprietry SQ3 mould technology all ensure that your Monk not only looks the part but is packed with all the most important innovations you need – all backed up with our comprehensive 2 year warranty should the un-thinkable happen.
Effortless chop handling, amazing carving, perfect edge control and never a drop in your eye the Monk is living proof that in a world of compromises there is still something special and unique to be found. If you're looking for the ultimate do-it-all board then your search is most probably over. It's pure gold…..
Monkette Gold
Back through popular demand the Monkette is the Shinn honed to the demands of the fairer sex. Designed to offer high, yet accessible performance in a silky smooth package this is a dream ride for both playful and demanding ladies alike.
Our SQ3 mould technology, progressive concave and constant curve rocker deliver outstanding grip, effortless chop handling and superb, easy to access POP, all combined with one purpose in mind – making your moves bigger, smoother and more effortless. Big air, carving or freestyle the Monkette won't hold you back – don't let your board dictate to you, you choose how you ride.
Un-ashamedly sharing the Monk's fine DNA the Monkette is probably the most relevant board on the market for women today and is living proof that in a world of compromises there is still something special and unique to be found. Make sure to claim this fine treat for yourself.
Other models
Shinn have a fantastic range of boards, the models shown above are part one of the new 2017 line up. We expect to see the rest of the models getting a revamp throughout the season. Keep your eyes peeled and for now check the entire range at:
With years of kite sport experience combined, you can be sure you'll be receiving the highest quality of knowledge on the best equipment the industry has to offer.
Featured in this Post

1,608

Poland
9,807
Comments