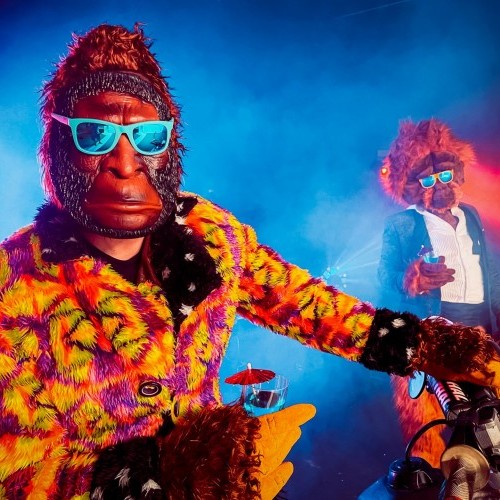 FacePlant™ Launch The World's Most Sustainable Sunglasses on Kickstarter
Features / Tue 29th Jun, 2021 @ 4:01 pm
FacePlant is LIVE! – If you hate plastic bottles in the ocean and love to party in style, keep reading! These sunglasses are light, freakishly indestructible, biodegradable with a lifetime guarantee. Be a part of the mission to make the world's most sustainable sunglasses – make sure you watch the movie and get your pair on Kickstarter!
FacePlant™ are on a mission to change the way we think about sunglasses forever. While a few brands use sustainable frames these days, FacePlant™ have gone even further, and the results are fiercely impressive.
Their frames are made out of five recycled plastic bottles, keeping them out of the ocean and landfill; the resulting material is incredibly tough and durable. What really sets them apart, though, is the biodegradable lens technology they are championing. Most brands use polycarbonate lenses, which are plastic and destined to hang around on this planet for a very long time. FacePlant™ lenses are 100% biodegradable and will start to break down after ten days in the ground.
FacePlant™ lenses are also replaceable, so when you scratch them, you can pop them out, plant them in the ground and replace them, extending the life of your sunglasses indefinitely.
Going even further still, FacePlant™ sunglasses are freakishly indestructible; in testing, they ran them over with a 2-ton Land Rover Defender at 30mph on tarmac, and they survived. You can bend them, sit on them, jump on them, and they won't break; FacePlant™ even offer a no-quibble lifetime guarantee.
Win a Commander Twin Tip by Eleveight, CORE's all-new Link harness, or an ultra-light board bag from Prolimit this issue in our FREE subscriber prize draw.
In addition to the sustainable credentials, the sunglasses are super light, weighing just 31 grams, perfect for active sports and for wearing all day without getting pressure points. Furthermore, all the lenses are UV400 Cat 3 and CE, and UKCA certified, offering you the best-in-class protection for your eyes.
For launch, they have two styles, available in four colourways, designed to fit a wide range of faces. FacePlant™ spent two years measuring a multitude of heads and sunglasses and created their own designs and moulds, and both pairs will fit just about everyone on the planet. The sunglasses have a bold look that easily transitions from beach to everyday streetwear.
The Kickstarter campaign is live now; you can watch the hilarious launch video (we highly recommend it, it is more than a little out there), as well as buy a pair of FacePlant™ sunglasses from the first shipment arriving in August.
It's Party Time! Get your pair right here.
Tue 29th Jun, 2021 @ 4:01 pm
Italian/Egyptian Jen Tyler grew up on the sandy beaches of the Red Sea and has been on the IKSURFMAG & Tonic Mag team since 2017.
Comments