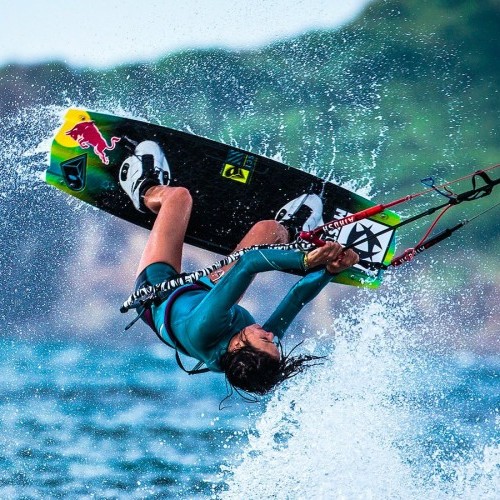 Coconut Bay Beach Resort
Saint Lucia
Why Visit?
Coconut Bay is located just minutes from the international airport on a pristine stretch of sandy beach, along the exotic southern coast of St. Lucia. The resort's exclusive watersports complex, Surf Shack, is so well situated that you can be on the beach and getting ready to surf just 45 minutes after landing! The spot itself is suitable for all levels of kitesurfers, from complete beginner just starting out, to the advanced rider wanting to practice their latest tricks. The certified team of instructors at Surf Shack are on hand for lessons and further coaching should you be looking for it. With waves on the outer reef, and flat water inside the bay there's choices for kitesurfers who like to vary their sessions. The stunning area is a postcard-perfect holiday destination, so for families or mixed groups that include non-kiters there's still plenty for them to do and enjoy.
For kitesurfers not staying at the Coconut Bay Beach Resort itself there are storage facilities available, and it is possible to rent equipment too if you want to travel light.
Wind and Weather
Consistent trade winds tend to blow from December through to July. During the peak season, you can expect frequent 20-25 knot winds. The average wind speed is between 18 and 20 knots in the winter (peak season) and 14 and 16 knots during summer (off-peak season August to November). Temperatures in St. Lucia stay between 27 – 33°C / 80 – 90°F all year long. The warm Caribbean water ensures you won't be needing to pack a wetsuit!
Getting Around
For those staying at the Coconut Bay Resort, free airport transfers are included, and other excursions can be booked through the resort tour desk. If you are staying elsewhere on the island, or simply fancy being more independent and able to explore, then a rental car is probably your best choice. These can be picked up from Hewanorra International Airport on arrival, and it's possible to book beforehand if you're planning ahead. Alternatively, taxis are readily available at the airport and at most resorts, which is a simple solution to get around.
Food and Drink
Being an island St. Lucia is blessed with plenty of fresh seafood and the traditional fare combines Creole with French and West Indian influences. Most hotels have restaurants, and along with eateries in the main towns, there is plenty of variety.
Coconut Bay Resort itself has no less than nine restaurants offering everything from casual beachside to top-end fine dining. There are seven bars and enough choice to keep things interesting during your stay. (If you are on a premium all-inclusive package at the resort then all drinks, including top-shelf liquors, are part of the deal).
Nightlife
There is plenty of entertainment on offer in resort, for all ages, with themed evenings, films under the stars suitable for families, adult-only pool parties, music and poolside bars. There isn't much on offer locally around Coconut Bay Resort, but if you are staying a little further away, then you might find some local nightlife in some of the other main towns.
No Wind?
If you want to stick to the sea, then there's plenty to keep you busy with SUP and kayaking on offer if you want to discover more of the coastline. The warm sea water is great for swimming on a calm day snorkelling around the reef is good fun. (If you are staying at the resort all non-motorised watersports gear is included for you to use as part of your package, so no chance of getting bored if you happen to get a wind-less day.) St Lucia's largest waterpark is also on-site with a lazy river and five pools, two of which are adults only. There's a kids club for children aged from 0-12, a petting zoo, on-site Spa and St Lucia's only paintball zone. Coconut Bay is also close to most of St Lucia's top attractions – pitons, rainforest and zipline, drive-in volcano and mud baths! To see more of the island during your stay, the Adventure Tours desk located in the resort lobby can help arrange any tours and sight-seeing. There's a plethora on offer such as horse-riding, quad-biking, dune buggies, cycling, jeep safari, island tours, boat trips, fishing, scuba-diving – the list goes on!
Internet
Internet on the island in general, is quite good, but of course it depends on the connection available where you are staying. If it's a necessity during your visit, then it's worth checking the details with the resort before you arrive. At Coconut Bay Resort the standard connection is available in all rooms and main areas, and you can pay to upgrade to the premium faster connection if required too.
Accommodation
Coconut Bay Beach Resort & Spa is right on the spot and is an award-winning, all-inclusive resort. If you want to be as close as possible to the kitesurfing action, and first on the water when the wind picks up, then this is your best bet. The resort is split into two sides – Harmony, which is adults-only, and Splash, which is family-friendly and has more on offer for kids. There are 250 rooms in total with garden or ocean view, and several suites to choose from. There are other accommodation options with resorts and hotels along the coast, though you will need to have transport to get to the kite spot if you stay elsewhere. If you decide to stay off-site, then the watersports complex Surf Shack offers secure kit storage (for a charge), and they also have equipment rental available with all the latest gear to chose from.
Featured
There are many locations for kiteboarding in Brazil, but some of the best kiting conditions in the world are found along Brazil's north-eastern coast! This region offers incredible conditions, perfect for kiters who: Want to practice long distance kiting and test their endurance Are interested in progression and improving their kiting abilities Are looking for a new adventure and to…
Barbados offers conditions ideal for all water sports lovers. Consistently howling trade winds with beautiful, warm turquoise water and clean waves make it a playground for kitesurfers, stand-up paddle boarders, surfers, sailors, scuba divers and freedivers. Regardless of your kiteboarding style, Barbados offers conditions for all, from freestyle, freeriding and wave riding. Many visitors get hooked on the island because…
São Vicente is a wild and uncrowded place, and it will give you the flavour of the true, authentic Cape Verde. December until June is the best kite season as the wind blow consistently almost daily. If you're into wave riding, then Cape Verde is the place for you! In one bay, you can choose, cross- shore, cross-onshore and cross-offshore conditions…
Mary has been kitesurfing since 2006, she became and instructor in 2007 and travelled the world teaching the sport that she loves! She joined the IKSURFMAG team in 2008 and has been testing ladies kitesurfing equipment and writing articles from a woman's perspective ever since!
Been to Coconut Bay Beach Resort? What did you think?
Where are the Best Kitesurfing Beaches in Coconut Bay Beach Resort?
Coconut Bay's exclusive Surf Shack is ideal for all disciplines of kitesurfing and skill levels. Freeride to freestyle, beginner to advanced, there's usually something to suit everyone. Take off on the spectacular flat water inside the reef or ride the waves outside.
Wind: Easterly
Waves: Yes (on the outside)
Shorebreak: Yes (on the outside)
When is the Best Time to go Kitesurfing in Coconut Bay Beach Resort?
The windy months to go kitesurfing in Coconut Bay Beach Resort are January, February, March, April, May, June, July, December
Statistics
Do you know a good kitesurfing school here?