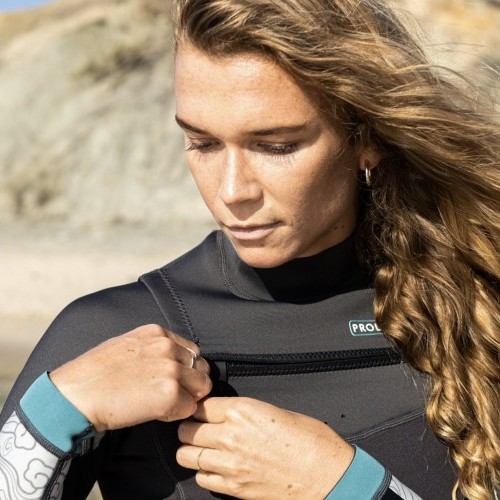 Prolimit Summer Collection 2021
Wed 12th May, 2021 @ 12:00 pm
Prolimit just released their 2021 summer wetsuit collection, so if you are on the hunt for an upgrade, this is an excellent place to start looking! Check out the NEW RANGE right here.
High-end Mercury Range
This summer Prolimit continues the release of their high-end Mercury wetsuit range. Using the best materials to assure top performance to keep you warm and comfortable during long sessions, without being limited in movability and performance on the water.
Keep your eyes open for the Mercury shorty long and short-arm. These shorties offer the best quality for your sessions. The Freezip construction is created for the easiest access, limited water entry and will keep you warm during long sessions.
Available mid-May
Check out the full Mercury range right here.
The New Fusion Wetsuits
All materials used in the Fusion line are selected to assure freedom of movement. The Fusion range has been around for a while now and continues its versatile path and improving quality.
The Fusion range is our most complete range, with about every model available, from 6 mm GBS steamers until 2mm flat locked summer shorties. With this range, we got you covered.
Available mid May
Check out the entire new Fusion range right here.
What's new?
The Prolimit Flare shorty is new in the Prolimit line-up and has long arms and short legs, making it perfect for the colder summer or sunset sessions. The suit has neoprene with airflex, which makes it a very warm but still very flexible suit. The seams are Triple glued and blind stitched, which means that the seams are watertight.
Available mid-May
For more information on Prolimit's new Flare Sunset Shorty 3/2, please click here.
What About The Fire Range?!
For years now, Prolimit has been releasing the popular Fire wetsuit range. Prolimit is using a combination of carefully selected materials to create one of the most versatile wetsuits available.
The Fire range includes a 5/3 and 4/3 full suit and different shorties (long arm, short arm, sleeveless and a swimsuit).
Available now
Check out Prolimit's Fire Range right here.
To view more Prolimit products, please click here.
Prolimit Story

Prolimit is driven by a desire to create and build innovative watersport products. We lead the market with superior technology, applying industry-first innovations across a range of superior quality products. When it comes to developing reliable and good products that stand the test of time, our dedicated team of watermen have a proven track record – 36 years experience in our field – which ensures we do it right.

Prolimit was founded in the Netherlands, and we are now happy to represented worldwide. Since it's inception, Prolimit has been instrumental in nurturing champions in windsurfing and kiteboarding arenas. Many of the world's best athletes have found fertile ground with Prolimit, with our superior products allowing them to develop their talents. Our product engineering and marketing is driven from our head office in the Netherlands, working closely with our R&D and Design office in Cape Town, South Africa. Our extended team consists of a stable of talented designers, who physically test Prolimit products on the rugged, often challenging South African coastline. This, along with sub-zero conditions further north in the Netherlands, ensures more product testing time across all seasons. We also collaborate with experts from the USA and Taiwan on product technology. Our long lasting and strong relationship with the best factories in the world, ensures a superior quality product line that stands apart from the rest.

EXPERIENCE INNOVATIVE TECHNOLOGY
Featured in this Post

Spain
660

6,739
Comments