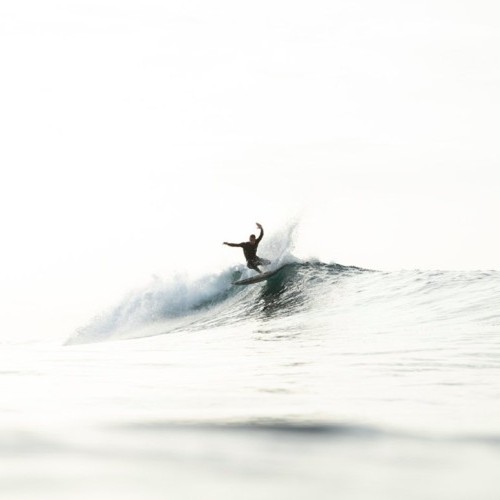 ION 2019 ONYX AMP
Wed 20th Mar, 2019 @ 12:00 am
In terms of fits and fabrics ION never stops progression and introduces the ION Water 2019 collection with new colours and patterns. The biggest update was made on the stretchiest wetsuit level Amp, improving freedom of movement and heat retention even further. Thanks to a new neoprene foam as well as inside and outside linings this wetsuit scores with epic stretch and toasty warmth.
ION's Onyx Amp is cut in an ideal tight fit and a real pioneer in terms of stretch combined with warmth. Every water sports athlete can find a reliable companion in this wetsuit. GBS seams equipped with ultra thin and super stretchy Maki_Tape 2.0 on the inside ensure a long life span of the seams and prevent cold water from getting into the suit. The minimal panel design featuring ION's proven seam-free shoulder design called Sweep_Cut increase paddle performance and freedom of movement in the shoulder area. The continuous panels on front and back provide the feeling of a second skin.
The Onyx Amp convinces with epic stretch guaranteeing great freedom of movement. This was made possible by using a brand-new neoprene foam called I_foam, also making the wetsuit lighter. Another new take is the improvement in the heat insulation. ION upgraded its lining to Hot_stuff 2.0, making it even more flexible, and extended it throughout the whole wetsuit except the shoulder and arm area. For further toasty warmth Plasma_Plush, known from ION's warmest wetsuit level, was added to the back panel.
Features
HOT_STUFF 2.0: Compared to the old lining the new Hot_Stuff 2.0 features a bigger looped fabric. Thus providing more stretch and heat insulation. More comfort and a plushier hand feel through bigger loops. Hotstuff 2.0 is one of the stretchiest linings in the world of wetsuits.
I_FOAM: The new I_foam is an extremely lightweight and stretchy neoprene foam that replaces the V-foam. Thanks to the new foamed structure with more air trapped inside and a lower density the I_foam also contributes to heat insulation and better flexibility.
PLASMA_PLUSH: Known from ION's warmest Select level this looped fabric structure traps air for better insulation. Quick drying material is woven in channel structure also provides a great stretch.
For further formation about ION and the product range, please click here.
Featured in this Post
Comments