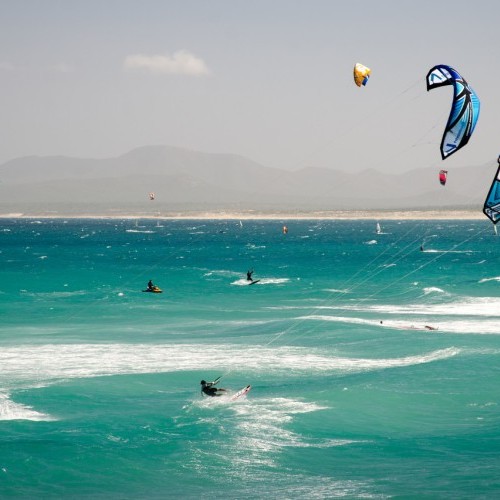 New Ocean Rodeo Demo Centre Opening In La Ventana
Sun 3rd Dec, 2017 @ 12:00 am
Win a Custom Designed Ozone Twin Tip this issue in our FREE subscriber prize draw.
The first Ocean Rodeo demo centre is preparing to open it's doors in La Ventana, Mexico this winter. Pelican Reef resort is pleased to partner with Ocean Rodeo to offer great deals on meals and lodging, the opportunity to try Ocean Rodeo favorites and a visit by brand ambassador Reece Myerscough. See the news below, provided by Ocean Rodeo.
Ocean Rodeo has very exciting news. We are launching our first official demo centre in La Ventana, Baja Mexico. Ocean Rodeo has partnered with Pelican Reef Resort to offer open demos of our equipment through the 2017-18 Baja kite season, including:
Mako twintips
Stick shift control bar
Prodigy, Roam, and Flite kites
Duke and Jester directional boards
When can I try some gear already?!
Some limited amounts of demo gear are already available for trial at Pelican Reef, while we expect to be fully stocked for our formal launch mid December.
To get things started, we have worked out some great last minute deals with Pelican Reef from December 9-21, 2017. Sign up to join us during this time and receive:
$50 USD/person/night (double occupancy) or $100 USD/person/night (single occupancy)
Breakfast at the Pelican Beach bar (included)
First Margarita free on arrival!
Free downwinder shuttles (with enough interest)
Free use of the demo equipment for the duration of your stay – of course!
Check out the whole property here on VRBO.
In addition, we will be sending down brand ambassador Reece Myerscough to answer all your gear related questions, provide some helpful tips, and put on a show on the water.
Finally, there may even be some top secret new release Ocean Rodeo equipment on hand for viewing and testing. Be the first to see and try it by coming to the launch.
Interested? Of course you are. For more information and to reserve your spot, contact Pelican Reef. Questions about the centre? Email sales@oceanrodeo.com and we will sort you out. If you need information on booking a room, please email  pelicanreefventana@gmail.com.
Hope you can join us! Demo centre is open all season, drop by anytime.
Featured in this Post
696
36,805
Comments