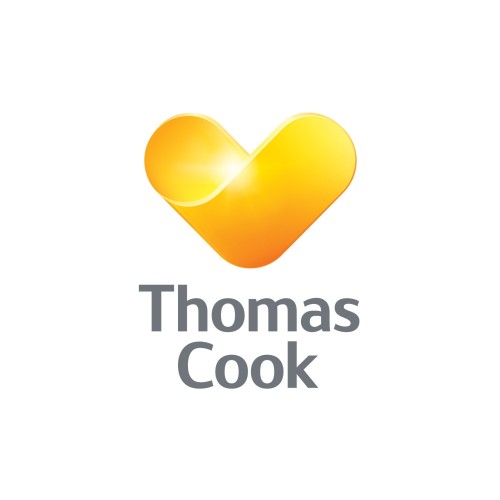 Thomas Cook The Kitesurf Friendly Airline
Mon 29th Feb, 2016 @ 9:00 pm
It's not often we sing the praises of airlines, as kitesurfing travellers no trip is ever just easy. A few months ago I went on a stag do to Krakow with just a small backpack and my passport and thought it was absolutely marvellous. You see for the last twenty odd years I've been dragging windsurfers, kiteboards, surfboards and now SUP's around the globe, and I've racked up my fair share of check in horror stories along the way.
For the last couple of years though we've been flying to the Dominican Republic with Thomas Cook, and they deserve some praise, they do. Firstly you can get some real bargains if you are fairly flexible. Currently, there are flights on the website for as little as £250 to the Caribbean, which is a downright steal. They also fly to a bunch of kitesurfer friendly destinations too, the Mediterranean, Mexico, the United States and the aforementioned Caribbean. There is sure to be a destination to suit you that is most likely warmer and windier than where you are sat right now.
Perhaps most attractive to the travelling kitesurfer, however, is their straight up and reasonable luggage policy. Kitesurfing equipment falls into their Group B band for sports equipment. The rules are as follows:
Up to 30 kg, max. dimensions: 350 cm length x 70 cm width x 40 cm height.** Comprising one board + one mast + one sail or for kiteboards max. 2 boards, three kites, bar/harness and neoprene wetsuit all packed in 1 piece of baggage.
30kg is a lot of gear, even better news though is if you want to take a surfboard and a kiteboard you can pay for two lots of sports equipment and have 60kg of gear with you… As long as you pre-book the equipment on the plane they have no issues with you rocking up laden with gear, which suits us down to the ground and deserves a big thumbs up too. Upfront and very reasonable luggage policies like this deserve credit where it is due and over the last two years we have had no problems transporting all manner of water craft and kite gear around the globe.
What about the cost I hear you ask? Well that isn't too bad either, the prices for Group B sports equipment are as follows:
Price per one way flight – Group B sports equipment
Zone 1 – £40.00/€44,99
Zone 2 – £45.00/€54,99
Zones 3-5 – £60.00/€69,99
What about the actual flight though, are you crammed on like a sardine and does the food leave a bad taste in your mouth? Well, all the planes we have been on have been new, well equipped and with a decent amount of legroom, something close to my heart at over 6'2″. The food is excellent; I'd go so far as to say it was better than Emirates (free mini ice-creams go a long way to winning my heart). OK so you have to buy your own alcoholic drinks, but to me, that's not a big issue.
In short Thomas Cook are billing themselves as a water sports friendly airline, and that suits us down to the ground. They fly to plenty of great kite spots, including Cabarete, and they have an excellent service and well-equipped planes with friendly staff, both at the check-in and on board.
If you want a little bit of inspiration, why not check out this BLOG from their Direct Holidays brand. It features some of the fantastic water sports locations they fly to along with some of the places you can visit and use when you get there. If you've had enough of the weather in Europe, then cheer yourself up with some warm wind, sunshine and kitesurfing!
For full details of the Thomas Cook Airlines Excess Baggage Policy click HERE for full pricing click HERE

To check the latest flights deals click HERE
To visit the Direct Holidays Website for great deals click HERE
Featured in this Post
Comments