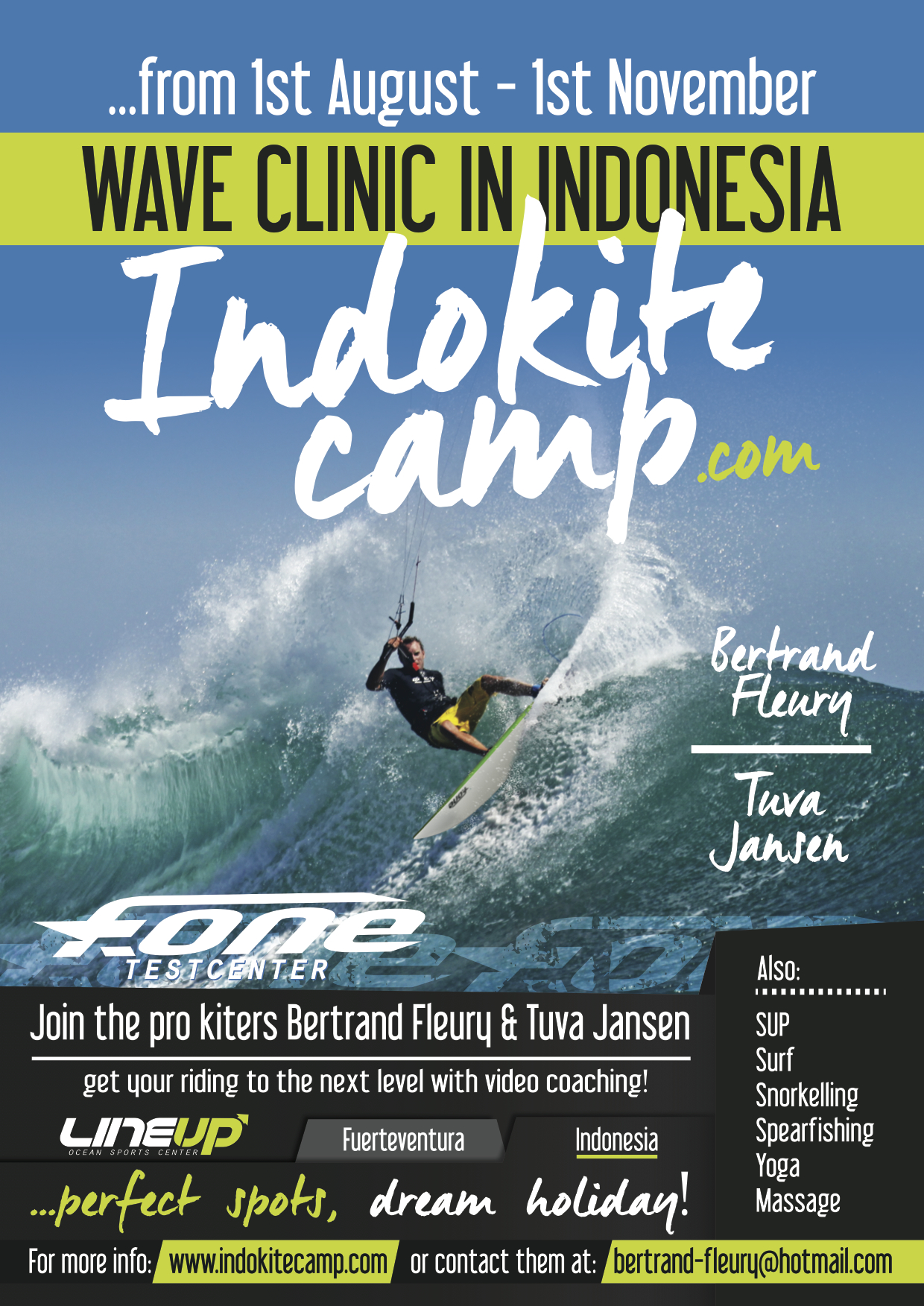 Tuva Jansen and Bertrand Fleury have just launched their new website, check it out HERE once again they are offering Wave Clinics at their pad in Indonesia. Situated on one of the best breaks for kiting in the Indonesian Island chain the location offers the perfect place for you to progress and improve your riding.
Check the website for more details: http://www.indokitecamp.com
They are also pleased to announce they have a new sponsorship deal with F-One Kiteboarding, Bertrand was originally sponsored by them when he first became a pro rider, so it is almost as if they have gone full circle! Good luck with the new deal and the wave camps from all of us here at the mag!
Featured in this Post
Comments