Whaley and Pulido Win the single elimination at the PKRA Hainan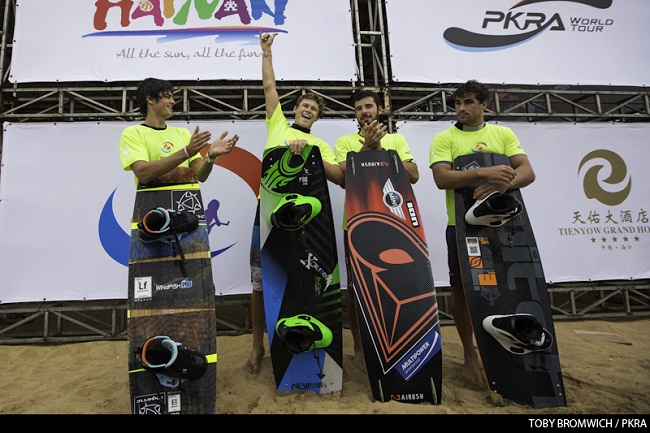 After two days of waiting for the wind, the trade winds filled back in with a solid 20 knot breeze and the single elimination was completed. Liam Whaley won his first single elimination on his last move and Gisela Pulido is one win away from becoming the 2013 world champion and winner of the Hainan event in China. After a slow start to the day the wind filled in and the full single elimination was completed. The onshore winds were challenging but the top contenders advanced and the show was spectacular.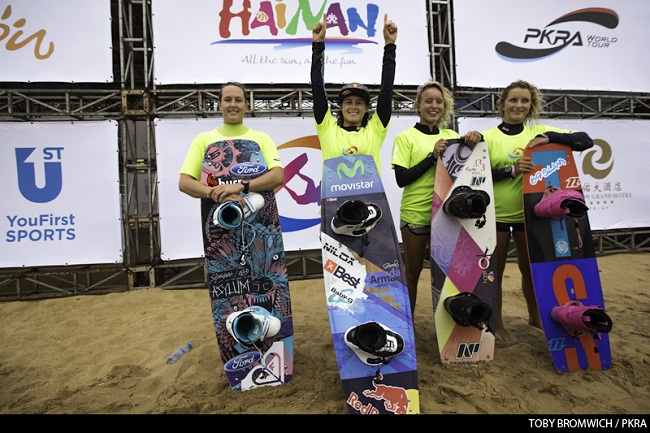 The final was between Christophe Tack and Liam Whaley, Christophe is coming off his win in Pingtan and was looking great throughout the whole final, but Liam Whaley landed a back mobe 5 in the dying seconds of the heat to secure the win. Both riders landed some great moves like perfect front blind mobes and s-mobes. On the womens side it was Gisela Pulido who dominated the final against Karolina Winkowska. Gisela landed a near perfect front blind and back mobe. Winkowska had many great moves but could not match Gisela's amplitude.
Win a Lieuwe Shotgun Paradise Series Board this issue in our FREE subscriber prize draw.
With so many top riders present in Hainan it is hard to pick the best heat of the day but the Tack vs Hadlow was another classic heat. Tack was still on fire from Pingtan and seemed to be freeriding during his heat landing trick after trick. The two semifinals with Pastor and Jacobs were both very entertaining; with Marc Jacobs landing some huge mobes and Pastor sticking some great double handle passes.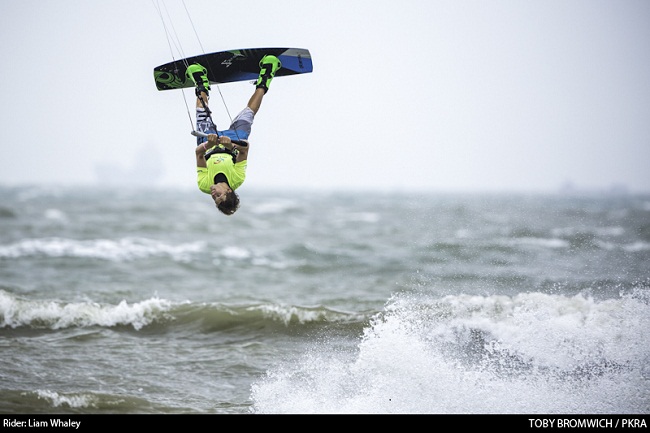 Competition will resume tomorrow with the double elimination. If Gisela Pulido wins one of her finals against the challenger she will be the 2013 world Champion. Liam can win his first PKRA event with another win or maybe a challenger like Tack can come in and win bact to back events. If you want to see today's results go to http://live.prokitetour.com/ to see detailed scores and results from today's action.
Win a Lieuwe Shotgun Paradise Series Board this issue in our FREE subscriber prize draw.


Featured in this Post
Comments