Sportif Launch New Website
Sportif have an all new website to browse for your latest kitesurfing holiday. They feature over 40 of the best kitesurfing destinations worldwide and have been offering watersports holidays around the world since 1982!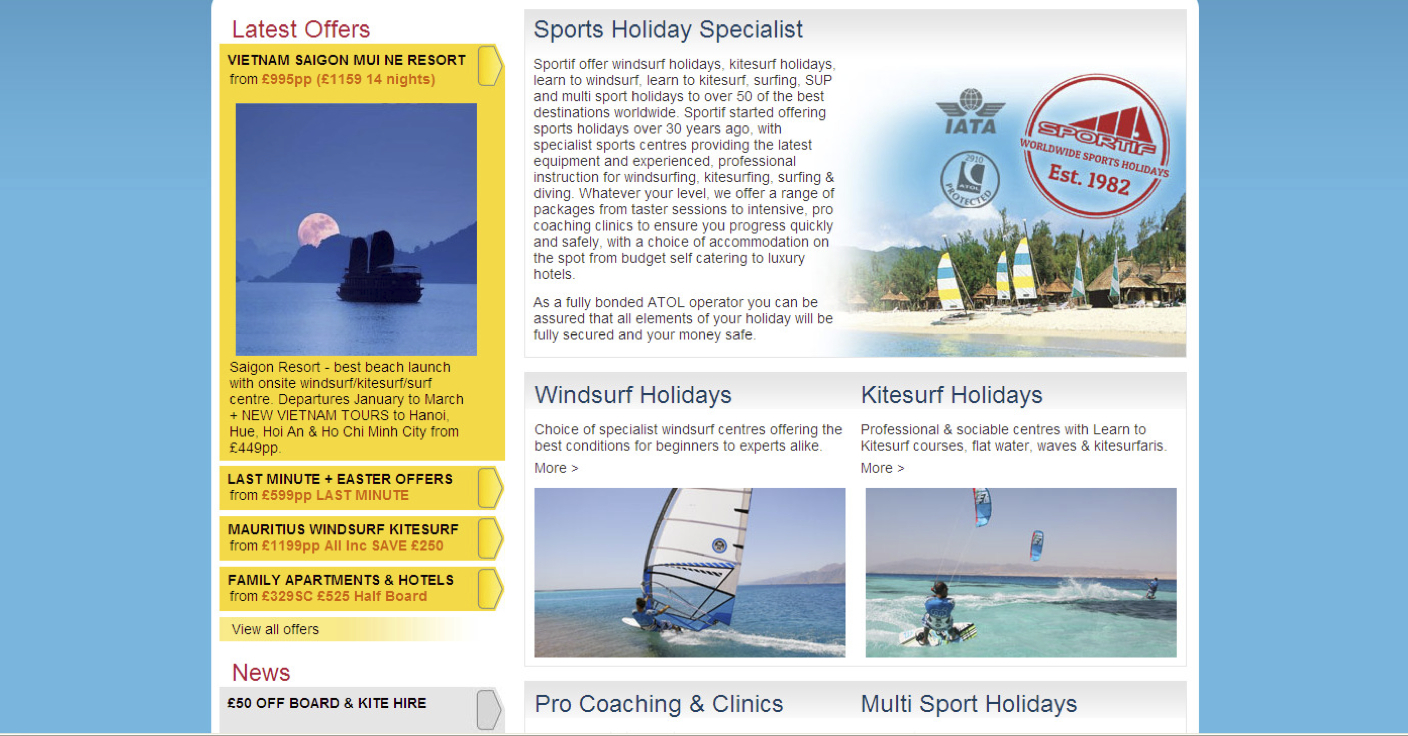 Browse your fave or new destinations for information on local sailing conditions, wind stats and choice of accommodation on the spot. Each centre offers pre-bookable packages for instruction, rental and kite storage and rescue services with top quality centres with the latest equipment.
They will provide personal advice from their regular visits to each location and put together a hotel package with or without flights. Check out their Kitesurf Clinics with North Kiteboarding Pro Riders Lee Harvey and Kirsty Jones. We'll be posting more information up about those soon, keep an eye out for updates!
Fri 1st Feb, 2013 @ 12:37 pm
Featured in this Post
9,714
United Kingdom
1,077
12,673
Comments