2012 Airush Team Announced

Airush introduces the 2012 team with new signings, including 2009 Woman's World Champion and 3 x Triple-S Winner Bruna Kajiya, along with Wave Kingpin, Ian Glaza from Brazil. Also moving into the Pro Team is rookie Sensation, John Perry from the USA, and 15-year-old South Africa Tour Champion, Oswald Smith.
Airush continues to focus on supporting kiteboarding in Freestyle, Wave and Racing with one of the most accomplished teams in the industry.
FREESTYLE
Heading up the Freestyle Team for the New Year is Alex Pastor, fresh from his PKRA win in New Caledonia and his 2nd Vice World Champion Title.  Alex comments about the upcoming year;
 "I am extremely stoked to be on the Airush team for another year! I really connected with the brand because they make sure we always have the most cutting edge equipment and that benefits us significantly. The entire team is constantly focused on where we can improve, from the riders to the designers."
Bruna Kajiya will be on a quest to regain her PKRA title.  With the new judging format and Airush products to suit her powerful style and aggressive riding, she will be well prepared for the competition season.  Bruna will also be fully focused on raising the bar for womens' riding continually during events like the Real Triple S and Hood River Ro-Sham-Throw-Down.
"I'm very exited to join the Airush team, nothing is more important for a rider than to be on the best gear possible and have a team that's always working to help with the rider's performance. I'm looking forward to this coming season, I believe great things will come out of this new combination!"
Bringing his explosive riding and positive antics to the team for another year is Dutchman Bas Koole. His focus on developing the Freeride elements of pro riding is evident in his extensive video and photo coverage in 2011.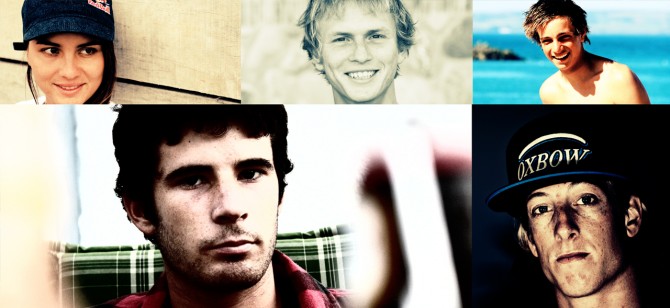 WAVE
With strapless innovator Bear Karry from the USA, joined by Ian Glaza From Brazil and Ozzie Smith from South Africa, the stage is set for an international showdown of riding style and progressive influences.
Being passionate about surf, Brand Manager and designer Clinton Filen highlights some of the philosophy that is evident in the makeup of the wave team for 2012.  "California, Brazil and South Africa are so different, which reflects the different styles of our team and their equipment. Being a rider driven and product-focused company requires a unique approach towards the team, riders are closely involved with development of many key products and are not simply the image of the brand. Ultimately this really helps to ensure that the products are versatile and work for our customers in different countries."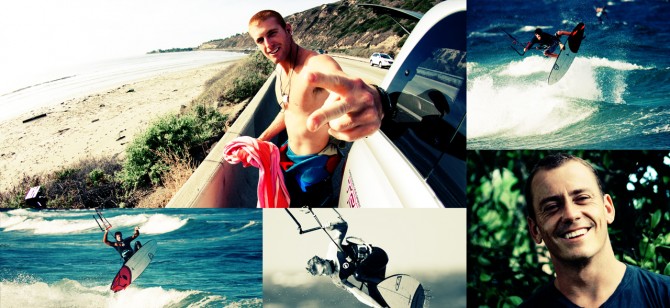 RACE
With Rolf van der Vlugt taking the reigns in designing the Monaro Race board and supporting Mark Pattison in the Race kite development, his combined racing and engineering skills give a unique perspective and edge to the race products.
Supporting him on the testing and development is 2011 World Champion, Katja Rose and South Africa Racing Champion Oswald Smith. With the team meeting in Cape Town, South Africa working directly with the board and kite developers in conjunction with IKA Rules for 2012.  Katja Roose highlights the focus from the team – "Everything we learnt about the 2011 racing season we put in the development of the VXR and the new Monaro. So the equipment is ready, Airush is ready and I am more than ready to get more victories in 2012!"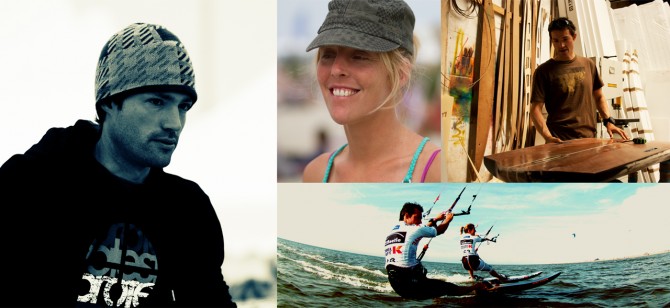 Marketing and Team Manager, Marc Schmid, expresses his excitement for the 2012 team.
"This year is a milestone for Airush.   For 2012, I feel we have one of the most complete teams in the industry.  Bruna, JP, Ian and Ozzie will not only bring more of a family cohesiveness to the Airush team but also help a lot on product development working with our board designer, Clinton Filen and kite designer, Mark Pattison.   We definitely feel our equipment gets better and better every year with the help from our team and this year is no exception."
INTERNATIONAL TEAM
The International Team is taken from key top national riders from each country representing the brand at an international riding level.   For 2012 Airush introduce the International Team Riders with some new faces: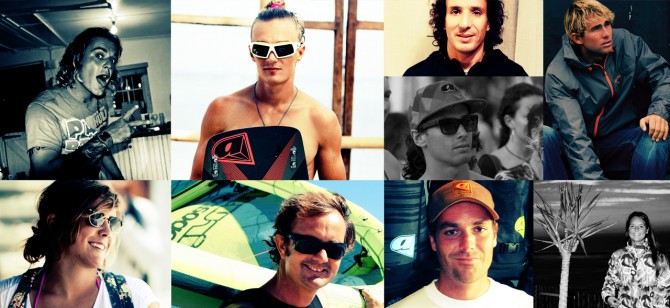 Wave
Ines Correia –Portugal- 2011 KSP Wave World Champion
Freestyle/Wakestyle
Andrey Salnik – Ukraine– 2011 Russia Vice Freestyle Champion + 4x Ukraine Freestyle Champion
Asia Litwin – Poland – Womens Freestyle PKRA World Tour
Jo Ciastula – Spain – Airush International Brand Representative
Simon Witchermann – Australia – 2011 Australian Nationals
Vincenzo Bigione –Italy- Airush International Brand Representative
Race
Augusto Garcia – Spain – Airush International Racer
Damo Gough –Australia- Airush International Racer
Mark Foraster –Spain- Airush International Racer
Tue 17th Jan, 2012 @ 7:20 pm
Do you enjoy reading IKSURFMAG, using our App and website? We now need your support to keep IKSURFMAG going. Support IKSURFMAG from as little as £2 and get FREE stickers plus many other benefits. Thank you!
Support IKSURFMAG

Comments