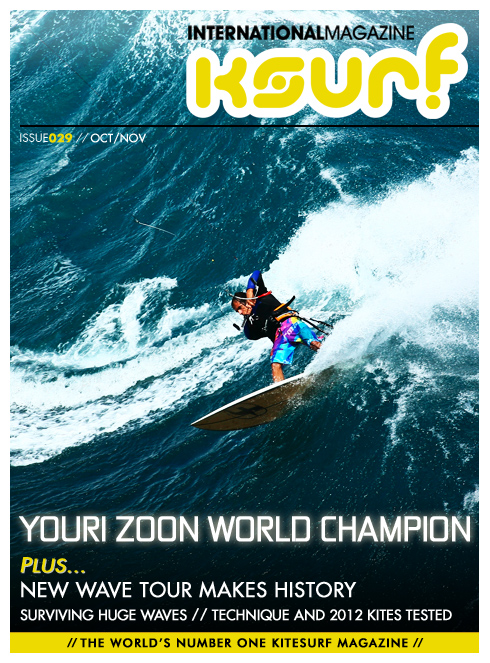 http://www.iksurfmag.com/issue29/
Number 29, our penultimate issue before we turn 30, has it really been that long?
This issue is pretty special though and we aren't even sure how we are going to top it! It's packed with some of the best images we have ever published and our contributors have been going to the ends of the earth and even swimming with sharks to get them for you. Youri Zoon just became the World Champion on the PKRA and he thoroughly deserved it, we catch up with him between competitions and talk about his highs, lows and fast cars… The KSP World Tour just finished their first event in Mauritius, and unless you've been living under a rock you will have heard of it. We have a full run down of the event with some stunning images in some huge waves! Dom Moore drops into some English bombs and catches his biggest wave yet, he tells us how to survive. Christian and Karine are back again, although we almost forget them, sorry! Luckily Christian is better organised than me and he and Karine have three tasty moves for you to try this issue.
There is lots more inside too, including four 2012 kites that really matter on test, Holly Kennedy and some tales from tropical islands. Be sure to check it out!
Mon 21st Nov, 2011 @ 5:30 pm
Comments