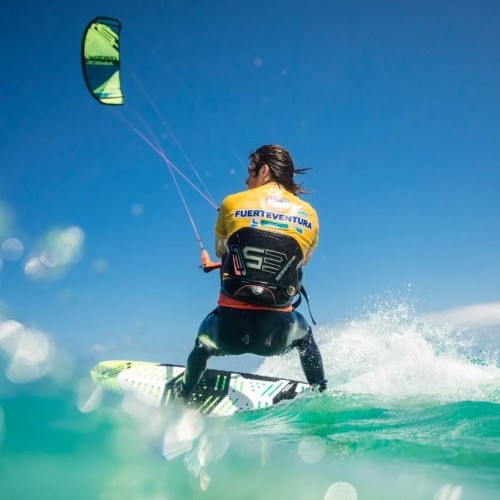 In Focus: Ocean Rodeo 2020 Product Overview
Features / Thu 14th Nov, 2019 @ 1:30 pm
On Vancouver Island, Canada, we're far from a tropical paradise. Our island creates the perfect testing grounds to develop equipment for extreme marine conditions. Strong winds meeting cold waters on a remote, rocky, log strewn coastline is what we call home.
It's our playground, and we love it this way, and it's these unwelcoming conditions that drive Ocean Rodeo's innovation. Whether you're a recreational enthusiast or a professional mariner, you can rest assured that when the conditions slide unexpectedly into the extreme, we will have you covered. Check out Ocean Rodeo's 202 lineup – right here!
Introducing the Aluula Project
Founded by a team of highly experienced chemists and engineers based in rugged British Columbia, Canada, Aluula is a company that started with one goal; To make a material that is lighter and stronger.
In partnering with Ocean Rodeo, Aluula not only achieved this goal, but they also developed a revolutionary new array of ultra-light, ultra-strong composite materials and innovative new manufacturing techniques.
Partnering with Aluula marks the latest significant and exciting step in this ongoing process. The introduction of these new super light and strong composite materials brings a whole new dimension to our weight-saving efforts. It opens the door to many years of exciting kite performance increases, as we further refine our relationship with these phenomenal new materials.
Introducing Black
Ocean Rodeo is proud to introduce yet another game-changer. An all-new series of kites built with the Aluula BLACK material, which features a graphene-enhanced composite that weighs just 68gsm (grams per square meter). To compare, traditional Dacron comes in at around 150gsm. UV stable and virtually unrippable, the Aluula BLACK composite can also withstand higher inflation pressures.
Alongside this, the Aluula bladder technology brings additional weight savings and performance gains: Aluula film weighs in at only 42gsm, compared to PU films that are traditionally in the 100gsm range. Inflated to a standard pressure of 8psi, the Aluula air frame is 50% stiffer than current Dacron/PU bladder airframes, with 20x more resilience to tearing against standard Dacron, and yet half the weight…
The resulting stiffness combined with the extreme lightweight delivered by Aluula transforms inflatable kites into precision control wings, unlike anything we have experienced during our 20 years of kite design.
With no need to reduce struts, a 3-strut Aluula frame kite becomes lighter than leading no-strut kites, and, with flex designed into the airframe, these ultra-light 3-strut kites perform through the entire wind range, delivering new levels of performance for jumping, drifting, turning, and water relaunch.
Flite Black
Lightwind Freeride
There is no longer a need to compromise.
The Flite BLACK is a 3-strut kite with an Aluula airframe that is highly responsive yet lighter than current no-strut kites, providing optimum lightwind performance, while retaining precision and control in increased wind speeds.
The extreme lightweight, combined with the stiff yet reactive Aluula airframe technology, means larger kites become supercharged, allowing performance levels to increase exponentially.
To further build on the enhancements provided by Aluula, we have fine-tuned all our light wind manufacturing techniques and components, with the Flite BLACK canopy using proven D2 double ripstop from Teijin.
Ultra-responsive, the Flite BLACK excels in all riding styles and with whichever board you are riding.
The days of compromise are over. The Flite BLACK is the world's lightest, strongest, and highest performing lightwind kite!
Roam Black
Freeride Foil Board / Wave 
The Roam BLACK is simply a dream come true for freeride foilers and committed wave riders.
This 3-strut kite with an ultra-light and strong Aluula airframe allows for precise sheeting control, snappy turns and on-demand kite positioning in light winds. And should the wind pick up, the stiffness of the airframe means that the kite's stability and precision control is retained
For freeride foiling, kite transitions on the Roam BLACK are achievable in the lightest of breezes. With the deep, low aspect design coupled with the light Aluula airframe, the Roam BLACK will not luff or stall, even in complete slack-line situations.
Unpredictable wind states and formerly unmakeable sections all now become opportunities for the rider: the playing field is fully opened up with the Roam BLACK.
Ocean Rodeo 2020 Kites
Crave
Wave / Strapless Freestyle
The all-new Crave has been designed to meet the demands of GKA Pro Wave Tour riders.
The Crave's signature down-the-line drift is enhanced with refined LE tube diameters and strut shaping. The arc and foil shape has been fine-tuned to deliver the perfect balance of drift and upwind performance, providing a fast turnaround and getting you back to the take-off zone in double time…
The Crave is fitted with Forward Swept Tips (FST). A popular feature of the Razor, FST delivers crisp, nimble, and controlled kite loops, ensuring world-class performance for strapless freestyle riding. We've also integrated a broad wingtip design to allow for lightning-quick water relaunches and maximum flying control, even when the kite is at the extreme edges of the window.
The Crave is built as light as possible while retaining the ability to take a beating in the surf.
For more information on Ocean Rodeo's 2020 Crave, please click here.
Prodigy
Freeride
The Prodigy allows you to do it all, with just one kite. High wind, light wind, waves, freestyle, big air, foilboarding: the Prodigy will deliver the handling and performance to allow you to make the most of any wind and wave conditions.
The moderate arc and ultra-stable 3-strut design combined with weight-reducing build techniques are what makes this kite truly a master of all conditions.
Whether you're sneaking a light wind session after work or pushing the limits in 40 knots, the Prodigy will consistently deliver.
For more information on Ocean Rodeo's 2020 Prodigy, please click here.
Flite
Lightwind Freeride 
As light as one strut, with the stability of 3 struts. The Flite offers dynamic lightwind performance. An excellent companion for all riding styles and board types. Twin tips, directionals and foil boards, the Flite's tight, snappy turns, big lofty jumps, forgiving kite loops and effortless water relaunch will get you on the water and riding before the rest.
The Gen 7 Flite, indeed the world's only high-performance light wind kite.
For more information on Ocean Rodeo's 2020 Flite, please click here.
Razor
Freestyle / Mega loop
With a narrow C-shaped arc for ultra fast turning and consistent power delivery, freestyle riders will appreciate the precise handling and control the Razor Gen 8 delivers, allowing for confident riding and the opportunity to unleash their inner freestyle beast!
With the innovative FST (Forward Swept Tips) design, precision turning input, and optimised turn-up stroke, the Razor is also our mega-loop machine.
Now in its 8th generation, the Razor is built tough and light, with time-tested materials and construction techniques.
For more information on Ocean Rodeo's 2020 Razor, please click here.
Roam
Freeride Foil Board / Surf
Using a carefully selected mix of Dacron and ripstop, we have created a super light yet rugged 3-strut airframe.
Although the Roam's design remains familiar in Gen 3, the kite's flying weight has been dramatically reduced (weighing-in lighter than most single strut kites), improving its performance not just in light wind, but in all wind conditions.
The ultra-lightweight and in-depth foil profile in combination with a moderate arc provide for sharp, responsive turns, maximum drift, and the low-end hover sought out when freeride foiling, or drifting down-the-line on your surfboard.
With the Roam Gen 3, there is no longer a need to compromise on stability and wind range in favour of no struts.
For more information on Ocean Rodeo's 2020 Roam, please click here.
Sherpa Tech Bag
The Sherpa Kite Bag comes standard with all kites.
We've all been there, draping multiple kite bags, pumps and boards over every appendage of our bodies, fumbling our way through rugged terrain in search of that perfect wave or glassy flat.
The Sherpa system makes it easy to connect and stack an unlimited number of kite bags off your back or chest for a perfectly balanced hike in and out.
Free up your hands and arms for effortless climbing. In seconds, stash your board and pump away. Designed for riders who search for the ultimate ride, it's never been easier to find out what's around the next headland.
Ocean Rodeo 2020 Bars
Pilot Bar
Below Bar Swivel / Above Bar Trim
Introducing the Pilot Bar, our cleanest, easiest to use front line trim bar to date. Combining time tested components and materials, the Pilot bar delivers enhanced precision and control to front line trim.
Available in two lengths 46cm and 52cm, with a sheeting throw of 20.5."
For more information on Ocean Rodeo's 2020 Pilot Bar, please click here.
Shift
Backline trim's new standard.
Refining from the stick shift, the new Shift bar combines Innovate 3's' technologies and Ocean Rodeo engineering to be a backline trim bar that provides reliable seamless power adjustment. Enjoy riding without having to take your eyes off the water. Featuring our new stainless steel centre housing, better routing to flush out debris, and the latest in CL releases with the new Gen 8 Punch out system the Shift bar is your key to fun, progression, and riding that allows you to focus on where you are over what got you there.
For more information on Ocean Rodeo's 2020 Shift Bar, please click here.
Ocean Rodeo 2020 Boards
Smoothy
Built with everything we've learned from almost two decades of twintip design and freeride prowess, the Smoothy is a freeride twintip unlike any other.
A deep, double concave base rides through the chop. It delivers a hard carving freeride experience while the tapered flat rails and bi-axially designed flex provide a responsive flex for load n pop freestyle performance.
Ideal for those riders looking to progress in their freestyle riding while still enjoying the typical coastal chop when you're not lucky enough to be gliding across a butter flat lagoon.
For more information on Ocean Rodeo's 2020 Smoothy, please click here.
Mako
The most revered, longest selling kiteboard in history now rides on air. 
For 15 years the Mako has enjoyed the reputation as kiteboarding's smoothest, most refined ride with deliciously hard biting rails and chop taming concave.
The Mako lineup offers Freeride enthusiasts of all backgrounds a board suited to their riding style and size while the wood core ensures your board will survive the rough and tumble coastal conditions this board is built to perform in.
The Mako 135, 140 & 150 are ready to ride in conventional Twin Tip mode while the 165 can be set up for Twin Tip or Mutant style riding with the optional fin expansion pack.
For more information on Ocean Rodeo's 2020 Mako, please click here.
Jester
The Ultimate Trickster
The Jester joins the Duke as the trickster of the court, rounding out the world's first line of kiteboard dedicated funboards!
Team riders and the design team classify the Jester as hyperactive, twitchy and one hell of a fun board to ride. Built for riders of all sizes who crave light and lively ride or ideal for a smaller, lighter rider who will appreciate the thinned volume and outline.
For more information on Ocean Rodeo's Jester, please click here.
Duke
Now with quad fin option!
The first version of Duke blew the doors off our expectations and those of our customers. Launched in 2015, the Mako Duke was a fresh take on a directional kiteboard and borrows heavily from design teams many years of surf, kite and windsurf experience.
The Duke's deep Mako concave ensures this board rides smoothly over the chop, reducing nose chatter often associated with other directional boards. The concave also helps the Duke rip up wind and leads to a much more stable board with a massive sweet spot, good for transitional footwork and landing tricks.
For more information on Ocean Rodeo's Duke, please click here.
Origin
The start of something good… 
The Origin is an agile, practical twinny built around a superior shape with swept 33cm tips giving it a prime progression template.
Recognising that many riders rack up a lot of kiteboarding hours in choppy water, we developed the Origin to track, grip, go easy on the knees, shoot upwind and load up for a big boost in 'real world' conditions.
Schools will get a kick out of the rapid progression the Origin promotes (and its playful feel during those instructor demos!) whilst independent riders will love how this board always brings something fun to the session whether you're slashing up waves, running downwind with your friends, going huge or just cruising your local spot. Built tough with ABS sidewalls and a blended wood core, this board is made for the journey!
For more information on Ocean Rodeo's Origin, please click here.
Ocean Rodeo Drywear
Heat
High Performance, Efficient Design
The Heat features an efficient, clean design to deliver incredible performance and reliability now synonymous with Ocean Rodeo's drysuits.
Built to offer you greater flexibility and customizable levels of warmth the Heat features our revolutionary Captive Zip design, giving you the ability to choose full dry mode or "standby mode.
When worn in dry mode the Heat is 100% dry and breathable. Between sessions, on your way to the beach or after your time on the water, you can then open the dry zip and doff the neck seal. With the outer jacket then zipped up the Heat offers a well-ventilated jacket and pants to protect you from the wind and rain. Converting from standby mode to full dry mode can be easily accomplished all while wearing your PFD.
For more information on Ocean Rodeo's Heat, please click here.
Ignite
Dual Function Drysuit / Foul Weather Gear! 
Blurring the lines between foul weather gear and traditional drysuits the Ignite is loaded with expedition style features and is designed to be worn for extended periods.
Featuring our revolutionary Captive Zip design, the Ignite has merged drysuit water integrity with the comfort of traditional foul weather pant & jacket combinations. The Ignite features a 100% full dry mode, or when relaxing between sessions use "standby mode" by opening the dry zip and doffing the neck seal which can all be done while still wearing a PFD. With the over jacket then zipped up the Ignite provides industry-leading ventilation and protection.
For more information on Ocean Rodeo's Ignite, please click here.
Soul
Your soul belongs on the water! 
The suit that started it all, the Soul continues to be our best selling drysuit. This is where a highly refined design meets technical performance.
Built to offer you greater flexibility and customizable levels of warmth the Soul features our revolutionary Captive Zip design, giving you the ability to choose the fully "dry mode" or "standby mode".
The Soul features a 100% full dry mode, or when relaxing between sessions use "standby mode" by opening the dry zip and doffing the neck seal which can all be done while still wearing a PFD. With the over jacket then zipped up the Soul provides industry-leading ventilation and protection.
For more information on Ocean Rodeo's Soul, please click here.
Ocean Rodeo Accessories
Pro Tour Bag
Real-World Tested
The Ocean Rodeo Pro Tour is designed by kiteboarders for kiteboarders.
Get through crowded spaces quickly and efficiently with our innovative side-mounted wheel system; it is both light and solid.
Thoroughly tested by our pro riders, the Pro Tour has withstood the ultimate real-world test. A full year on the Pro Tour Wave tour. Morocco, Spain, Portugal, Australia, Mexico, Cabo Verde, US, Canada, and more. Beaten, dragged, tossed and abused, the Pro Tour has taken the hits and is still going strong.
For more information on Ocean Rodeo's Pro Tour Bag, please click here.
Session 3 Harness
First introduced in 2005 the Session Harness System is a unique hybrid harness system that can be worn as a seat or waist harness and features kiteboard specific low snag exterior design and internal Power Band construction to ensure all load-bearing components are securely held in place by one load bearing internal webbing band.
Features
For over a decade, thousands of riders have trusted their Session Harness to keep them secure and in control when on the water. Built with time-proven attention to detail and design, the all-new Session 3 includes many exciting new features, including:
Secure quick entry/exit spreader bar buckle. (Harness includes spreader bar).
Dual-density comfort foam padding. Designed to form fit your body and add positive flotation for added security on the water.
Size adjustable back support – quickly size up or down one harness size for more or less back support.
Front and rear leash attachment points for all styles of riding.
No-tilt spreader bar.
Double bladed hook knife easily reached by either hand.
Optional, Quick-Connect leg straps (sold separately).
"Snag Free" buckle covers to reduce inadvertent line snags or tangles.
3D anatomically shaped harness body.
For more information on Ocean Rodeo's Session 3 Harness, please click here.
To view more Ocean Rodeo products, please click here.
Jen Tyler grew up in the chaos of Cairo, Egypt. It was on the beaches of the Red Sea where her love for the ocean, water sports and adventure grew.
Featured in this Post
Comments