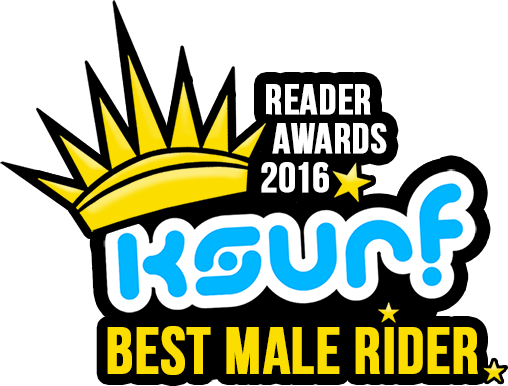 Best Male Kitesurfer of 2016
Readers Awards 2016
2016 was a huge year for kitesurfing competition, and to select a handful of riders for this accolade was tough. With a full wave tour happening, big air events, the Kite Park League and the freestyle tour coming back from the dead there are a lot of riders who have shined this year.
In the end, the judges had to pick a handful, and the final selection includes some of the best kiteboarders on the planet. Nick Jacobsen gets nominated for his amazing video edits and crazy stunts and huge airs, Sam Light for his dominant performance on the Kite Park League, Aaron Hadlow, Kevin Langeree and Jesse Richman also get the nod for their King Of The Air results and videos throughout the year. Representing the freestyle crew is Carlos Mario from Brazil, Alex Pastor from Spain and Youri Zoon from the Netherlands. Airton Cozzolino, Matchu Lopes and Keahi de Aboitiz complete the nominations for their performances in the waves this season. Lastly Maxime Nocher gets a nod for his impressive performance racing hydrofoils this season.
Our wild cards for the year are Brandon Scheid for his videos, photos and performances at various events throughout the year. Also Lewis Crathern for his incredible comeback from injury during the King Of The Air event at the beginning of the year to his impressive performances at Big Air events this season where he scored enough points for 1st place overall but came second due to the equal points ruling.
Vote for the Best Male Rider of 2016 here!
Embed this Poll on your Website
<script type="text/javascript" charset="utf-8" src="http://static.polldaddy.com/p/9585859.js"></script> <noscript><a href="http://polldaddy.com/poll/9585859/">Best Male Kitesurfer of 2016</a></noscript>