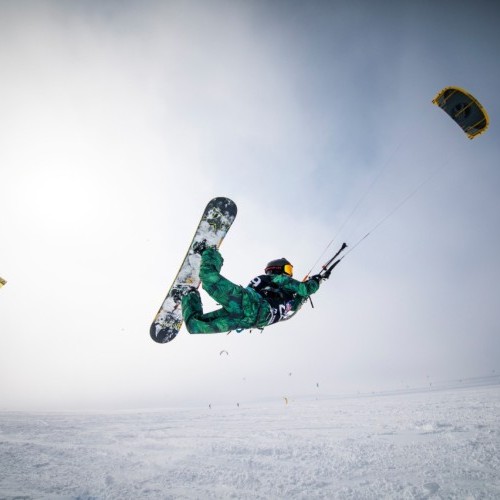 CANCELLED: Red Bull Ragnarok 2021
Features / Thu 4th Mar, 2021 @ 6:00 pm
Another event to unfortunately get the axe due to the ongoing COVID situation is the much-anticipated Red Bull Ragnarok snowkite race. It's a favourite event on the kiting calendar as this race is open to public participation. While pro riders and championship kite racers often make an appearance, it's an event that welcomes 400 participants from anywhere and everywhere. Red Bull released the following statement:
Due to the ongoing COVID-19 pandemic the 2021 edition of Red Bull Ragnarok unfortunately has to be cancelled. All participants will receive an automatic full refund for the entry fee.
This is the second year in a row that the COVID-19 pandemic has put a stop to the world's largest snow kite competition. Red Bull Ragnarok were due to take place in Uvdal, Norway on March 18-21. For as long as possible alternative options was explored to avoid cancellation, but in alignment with the directives from the Norwegian health authorities it has now become clear that a cancellation of the 2021 event can't be avoided. All registered participants will receive a full refund for the entry fee, this will automatically be transferred back to their accounts.
The good news is that Red Bull Ragnarok definitely will return in 2022 for what will be 10th edition of the world's largest snow kite competition. 400 kiters from more than 30 countries worldwide will then once again compete in a battle against each other and the weather conditions presented by the Norwegian mountains. The goal: To complete a distance of minimum 100 kilometers in five hours or less.
Event dates and the opening of ticket sales will be announced at a later stage on the event website.
Editor at IKSURFMAG, Crystal Veness hails from Canada but is based in South Africa. When she isn't busy kitesurfing or reporting on the latest industry news for the mag, she is kicking back somewhere at a windy kite beach or working on creative media projects.
Featured in this Post
Comments