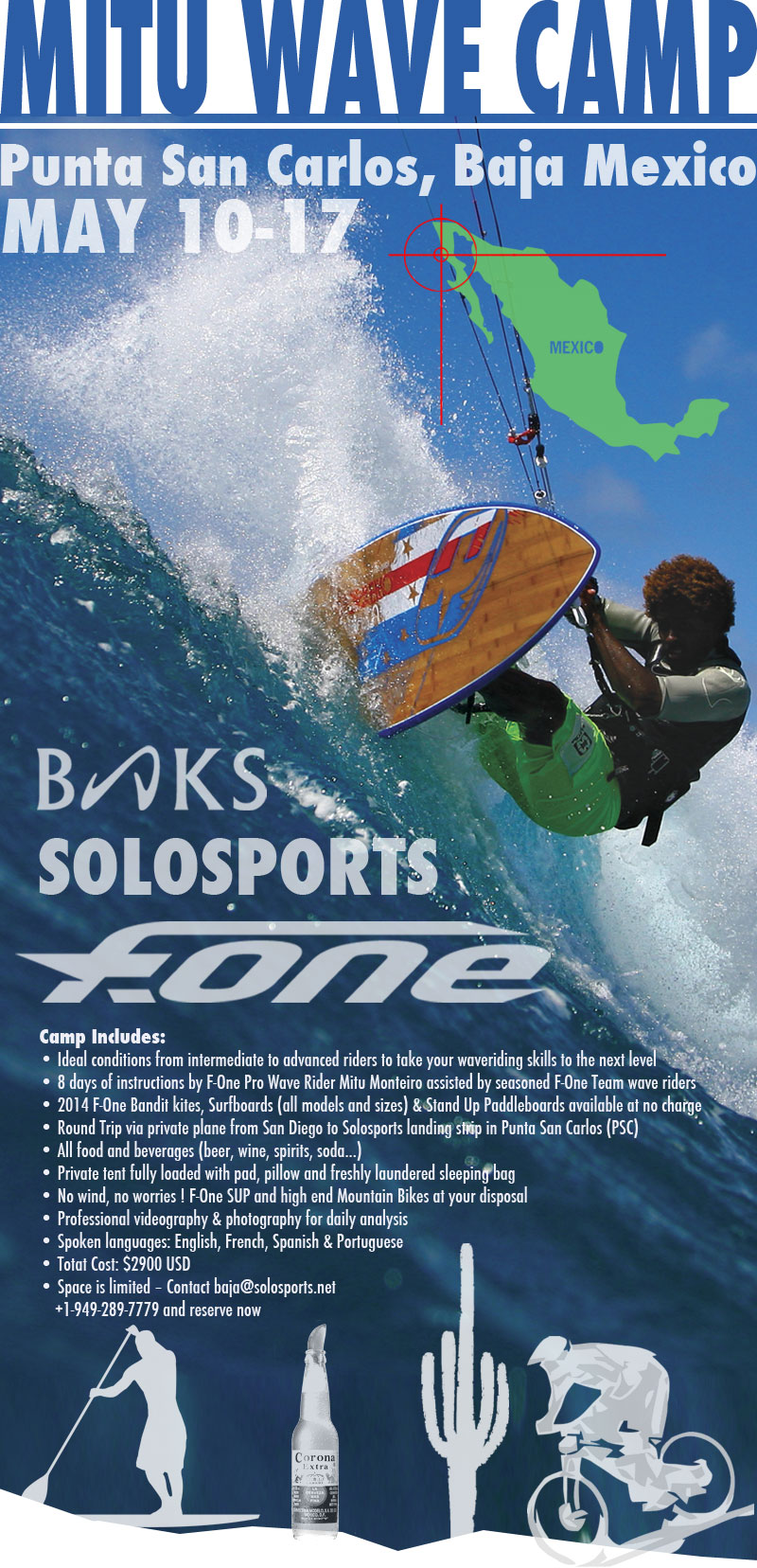 The F-One crew in the US are putting on this awesome chance to ride and learn from wave supremo Mitu Monteiro at the amazing Solosports camp in Punto San Carlos! We're going to be there too, taking photos and helping out where we can, if you've not been to Punta San Carlos, or heard of it then you need to do some research and check it out. The camp sits right above one of the best point breaks in Mexico, you can surf and SUP perfect right handers in the mornings and then kite the same waves when the wind picks up in the afternoon. It's off the beaten track and a surefire way to get away from it all for a while, and with Mitu on hand to help your riding go through the roof it is arguably the trip of a lifetime!
Book up fast as places are limited! To book contact baja@solosports.net
Check out this video of Mitu in Mauritius, if he can't teach you a thing or two about wave riding, no one can!
Featured in this Post
Cape Verde
35,659
France
41,428
Comments