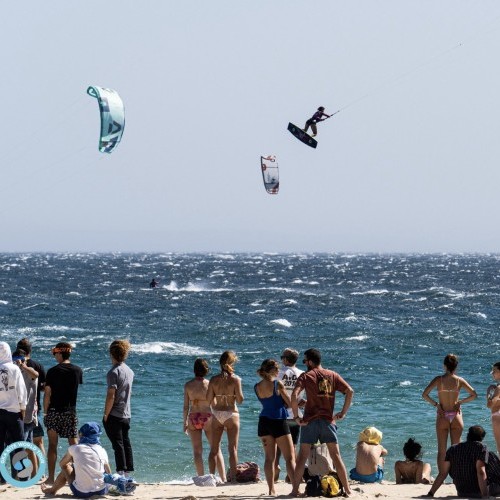 GKA | The First Official Big Air World Championship | Tarifa – 20th of June – 6th of July, 2022
Thu 7th Oct, 2021 @ 3:00 am
GKA | The First Official Big Air World Championship | Tarifa - 20th of June - 6th of July, 2022
Exciting news at the GKA HQ! The GKA Kite World Tour is pleased to announce that they will hold the first-ever Big Air World Championship in 2022 in Tarifa, Spain, from June 20th until July 6th, 2022! The official Big Air World Champion will be crowned in the disciplines of twin-tip, strapless and hydrofoil. The GKA Big Air World Championship will be run as a World Sailing Special Event and will be the only official Big Air World Title in Kitesports.
Do we have your attention? Read on!
During the competition holding period of 2.5 weeks, the following GKA activities are planned:
GKA Awards Show (Black-Tie Night on 25.6.2022)
GKA Test-Event to see and test the latest products in the world of kitesports (21.6. – 25.6.2022)
B2B Meetings
GKA Members Meeting
Clinics with the top riders of the GKA Kite World Tour
and much more!
The GKA Big Air World Championship is planned to be the biggest Kite Event ever!
Disciplines include:
Twintip: 24 men, 12 women
Strapless: 12 men, six women
Hydrofoil: 12 men, six women
Qualifying
Top 3 riders of each of the GKA Kite World Tour disciplines
Top 3 riders of national and international Big Air events
Events that are accepted for qualification will be announced on 1.11.2021
Open Registration for anyone via the GKA Kite World Tour webpage
→ Selection by video submission. Judging according to official GKA Big Air rules.
Wild-Card entries
Rules & Scoring:
Pure Big Air!
GKA Big Air rules will be published on 15.1.2022
Registration
Registration will open on the 15.1.2022
Registration will be closed on the 12.5.2022
Divisions will be confirmed or cancelled following the number of registered riders on May 5th, 2022 (minimum numbers of riders per discipline and gender: 50% of max. numbers)
GKA Kite World Tour Event Category: 5 STAR
Minimum 30.000 Euro prize purse
Livestream
Worldwide TV coverage
If you want your business to take part and be visible at the 2022 GKA Big Air World Championship event, please send your request to jorgen@global-kitesports.org.
For more information, please click here.
Published October 5th 2021 by Sensi Graves
Featured in this Post
Comments