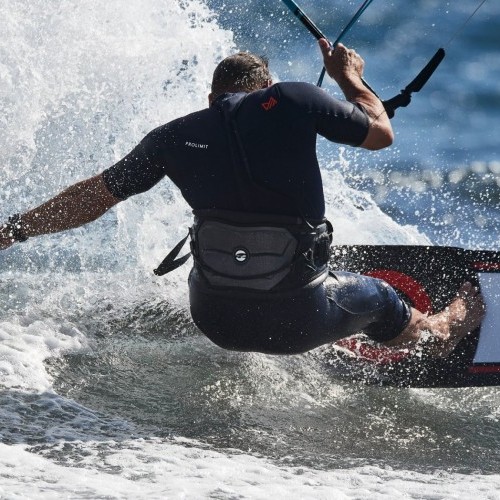 Shinnster Chromatic
Tue 21st Sep, 2021 @ 9:00 pm
Win a Commander Twin Tip by Eleveight, CORE's all-new Link harness, or an ultra-light board bag from Prolimit this issue in our FREE subscriber prize draw.
Whether you're going for strapless riding, flat water skate style or just onshore wave playing – Shinnworld's Shinnster Chromatic has got you covered. Check this out!
Durable, Strapless, Freeride
What is the Shinnster? It's not a wave board, and it's not a skimboard.. the Shinnster is a kiteboard designed for strapless riding. Flatwater skate style, small onshore wave playing, no fins, 53mm fins, 80mm fins…. There are no rules; grab it and do whatever comes to mind.
Maintaining the rocker and flex pattern from the original, the Shinnster Chromatic is compact and "trickable" without influencing the critical rail length needed to achieve the powerful upwind and drive it's famous for. Our Jet Stream tail channels increase the tail grip whilst using smaller fins to balance better sliding skate style moves and a more aggressive aerial style. Supplied with 53mm fins and a 3D shaped deck pad, add 80mm fins to tune your ride how you like it.
The Shinnster Chromatic is not only fun to ride but surprisingly easy to get the best out of too. Don't confuse this board with other similar looking concepts out there; this is a high-performance ride that works in a huge array of conditions.
Find more right here.
Featured in this Post
Comments