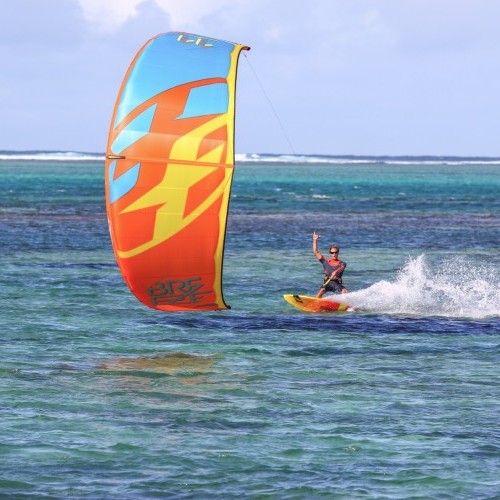 F-One Launch The Breeze Kite For 2017
Tue 19th Jul, 2016 @ 6:00 pm
F-One, purveyors of the awesome Bandit kite are getting ready to launch the tenth edition of this iconic model. For 2017 however they have some other kites which will compliment the Bandit's do it all role within the range. First up for the release is the all new Breeze, a one strut design designed to offer the maximum in low range efficiency and power delivery. Available in three sizes, a 11m, 13m and a 15m the kite can get you riding in less than 10 knots and with its one strut design it will prove to be both light and manoeuvrable in the air.
This should be the perfect antidote to those light summer "breezes" while offering a dynamic and exciting design that isn't sluggish in the air. Great for foiling, freeride and even to use in the waves the Breeze is sure to light up your summer!
The BREEZE in brief:
One strut: ultimate lightweight to fly in less than 10 knots
Easier to get on the plane thanks to its power, lightweight and manoeuvrability
Impressive range of use and surprising comfort in the high range
Super user-friendly thanks to its stability
Efficient re-launch abilities, even in the light wind
Great manoeuvrability for intuitive transitions and a quicker learning process
The BREEZE will be available beginning of August in 11 sqm – 13 sqm – 15 sqm.
For more information on the new kite head over to the F-One Website!
Featured in this Post
Comments