Naish have just launched a new kite and board onto the market, the Ride kite and the Ride board, aimed around the tagline, "Just Ride". It is an entry level set up aimed at riders getting into the sport and looking to improve their skills. Easy to relaunch, easy to fly and the board is easy to control, Naish rate it as the easiest to use set up on the market right now.
Damien Geradin the designer of the kite has this to say:
"The Ride [kite] was derived from the base origins of the Park, but with more focus on a 'sheet in and go' feel and water relaunch ease. Our R&D team set out to create a kite that was simple, easy and fun for 'all around, hooked-in freeriding'; and a kite that a novice or entry level rider could use for learning the basics and improving into an advanced rider."  

And Ian Ponting the board designer chipped in with these comments:
"The Ride board features a single concave bottom and a medium flex allowing the rider to focus on having fun. The outline has been tuned for early planing and control. The modern tip design prevents spray from hitting the rider's eyes."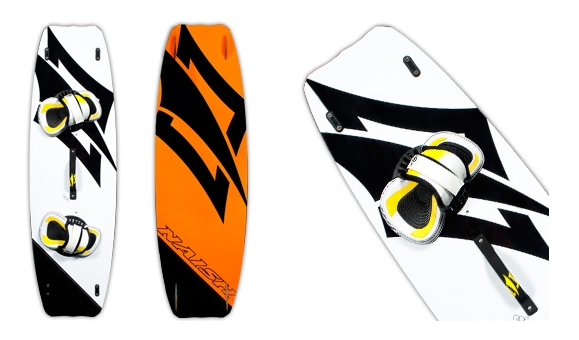 Check out the video and rest assured we'll be testing both the board and the kite soon!
Featured in this Post
Comments